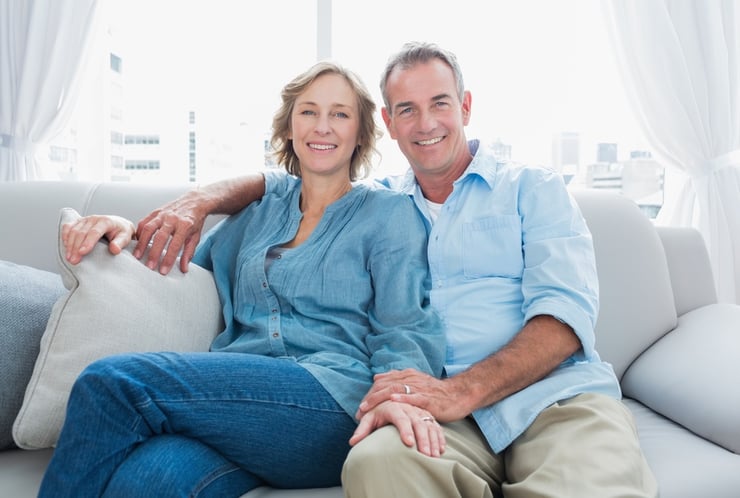 Nothing ever stays the same. Some of the things you didn't like as a kid are some of your favorite things now. And some of the things you thought were so great way back when don't even raise an eyebrow these days (or maybe even evoke a shudder). You may find yourself in a similar situation with your home. Features that were important years ago don't matter as much today. And some things you never thought about 10 or 15 years ago are big priorities now. That's because your needs have changed.
Why would you want to think about a "forever" home? Increasing numbers of maturing Americans have indicated that they prefer to remain in their own homes rather than move into a retirement community. There are certain remodeling projects that can turn that wish into reality. Let's take a look at five ways to update your CT home to make it your "forever" home.
1. Move Your Bedroom
There may have been a time when having your bedroom on the second floor was the perfect arrangement. That's particularly true if you had children's rooms on the same level and wanted to be able to get to them quickly. As you mature, however, you may not be quite so thrilled to have to negotiate the stairs daily. It might not be a big deal right now, but what about 10 or 15 years down the road. If at all possible, your bedroom should be on the main floor of the home so that you can avoid climbing the stairs every day. That could require creating a bedroom on the main level if one doesn't already exist. A good builder/remodeler can help you with that.
2. Create a Safe Sleeping Area
Stairs aren't the only thing that can affect your safety in your own home. Lowering your bed, nightstand and dressers can also make it easier to get in and out of bed. Another option is to consider a platform bed, a short nightstand, and a low, wide dresser instead of a tall, narrow one. These changes can reduce the amount of reaching you need to do.
3. Expand Room Entrances
You may want to look at installing wider hallways in the event that you, a spouse (or even an aging parent) needs to use a walker or a wheelchair at some point. Even if you never need the extra space for those reasons, it's a nice visual upgrade for your interior. Newer homes often feature larger, more spacious hallways. A good measurement for doors is about 32 inches wide for easier access.
4. Lighting
Make sure the bedroom, the closets, and the surrounding hallways are well lit. It may be worth your while (regardless of your age) to check out automated (motion-sensor) floor lighting that will turn itself on if you venture into a dark hallway at night. One nice thing about this kind of lighting is that it's subtle and won't blind you with a bright flash of light as it comes on. Also, if you may want to relocate wall light switches to ensure they are at a height that's easily accessible to someone in a wheelchair. They'll still be easy for you to access now. You may never need them, but they'll be there just in case.
5. Rethink Your Bathroom
This is a room you'll use multiple times each day. Make it comfortable and safe. One important feature to consider is a walk-in shower (with no lip to step over). It eliminates tripping danger—and these walk-in showers are extremely popular for people of all ages because they look great! Add a built-in seat to your shower and some nice looking grab-bars for additional safety and security.
These are the kinds of changes you can make now that will allow you to stay in your home for years. They are simple, significant changes that can have real impact—and can freshen the look of your home at the same time.