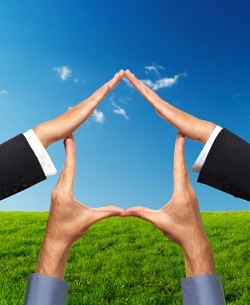 When you are doing remodeling on your home, you may want to consider how your upgrades will benefit the environment now and in the future.
If you are creating a modern gourmet kitchen or upgrading your bathroom, consider adding in green features. This is a chance to take out the old and add in the new, while making your home more efficient and more environmentally friendly. You can choose non-toxic paints, sustainable flooring, and green furniture and insulation.
The decisions that you make during your remodel can save valuable natural resources as well as protecting your family from being exposed to harmful toxins and chemicals.
Remodeling for Better Efficiency
When you are renovating, think of every possible way you can to tweak your home so that it is more energy efficient. Not only will this save you money on your energy bills but it will also reduce your home's impact on the environment. Examples of green renovations include energy efficient appliances, sealed windows, and better heating systems.
Non-Toxic Ingredients
You might not realize this, but many houses (especially older ones) are built with materials that are harmful to your health over the long term. Thankfully, these days you can buy building materials and products which are non-toxic replacements for the original substances such as eco paints, water based glues and stains and natural oil based finishes.
Eliminating Waste During the Remodel
During the process of upgrading your home, there will be a lot of waste that is created. The old materials of your home which are taken out, as well as the waste products from building. They should be dealt with in an eco-friendly way so that your remodeling project does not harm the environment.
First, find out which materials can be recycled in your area and how they can be recycled properly. Even if you think they are junk, it is probably possible to recycle them properly at an appropriate facility. Also, see if you can salvage any of the materials such as bathtubs, floor tiles, sinks and wooden floor panels. These can be sold to businesses and individuals who can reuse them for a different project. You could also donate them to a charity such as Habitat for Humanity that builds homes for people who need them.
Keeping the environment in mind during your remodeling is important to the health of your family as well as the health of our planet. Contact us now for more information about how we can help you give your home a green makeover.