There are a number of great reasons to live in the Middletown area. There are great views all around. You're close to a lot of cultural experiences. And there are lots of businesses in the area that provide great employment opportunities. All of those things make Middletown a great place to live. But it's also a great place to learn. There are numerous opportunities to take advantage of higher education in and around Middletown.

Wesleyan University
237 High St, Middletown, CT 06459
Phone: (860) 685-2000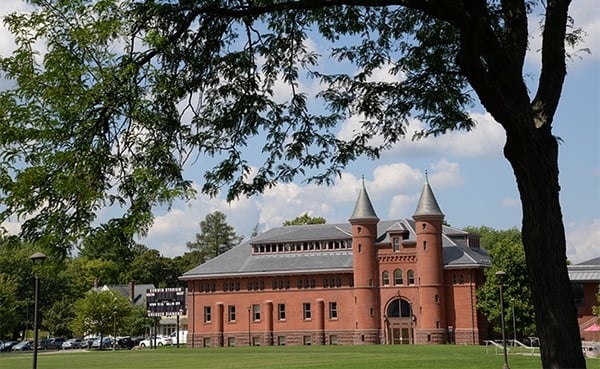 Photo from Wesleyan University
Wesleyan, a private, liberal arts university was founded in 1831 initially as a university for men. It became a coeducational institution from 1872 to 1912, before returning to its men-only status. In 1968 it once again became a coeducational facility. Wesleyan University has a beautiful 316-acre campus in the heart of Middletown. It is a 4-year university (although it does offer doctorate degrees) with an enrollment of approximately 3,000 undergraduate and 200 graduate students. The school sets high standards with only 22 percent of applicants being admitted. The school offers more than 900 courses and has a very appealing 8 to 1 student to faculty ratio. Colorado Governor John Hickenlooper (who is considering a run for the Presidency in 2020) is a Wesleyan alumnus, as are Playwright, Kirsten Greenidge, and New England Patriot's Head Coach, Bill Belichick.
University athletic events and programs from the Center for the Arts (including music, theatre, and dance) contribute to Wesleyan's impact on the local community. Click here for a look at events open to the public. For additional information about the University, visit their website.
Middlesex Community College
100 Training Hill Rd, Middletown, CT 06457
Phone: (860) 343-5701
Photo from Middlesex Community College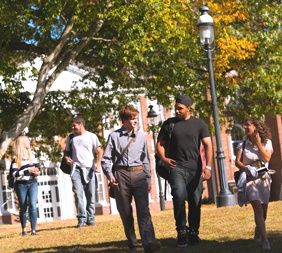 Middlesex Community College (MxCC) in Middletown offers an accessible location along with flexible schedules, and affordable programs of extremely high quality. Prospective students can check out the variety of academic programs. MxCC makes higher education accessible to many students through Affordable tuition that is a fraction of the cost of many other colleges and universities. The college has a strong focus on business with its Business Partnership Training Program. There are more than 60 degree and certificate programs that help students improve their marketability and develop skill sets for a competitive edge in the workforce. This 2-year, public, co-ed college has an enrollment of roughly 1,000 students. For additional information, you can visit their website.
Within Easy Commuting Distance
One doesn't have to venture far from Middletown to find other institutes of higher education. Here's a look at just a few of the additional colleges and universities that are within easy driving distance of Middletown.
The University of Hartford sits on a beautiful 350-acre main campus that includes parts of Hartford, West Hartford, and Bloomfield, Connecticut. It provides a beautifully landscaped vista with grassy expanses and wooded areas with a branch of the Park River winding through it. The University of Hartford provides a robust, distinctive educational experience for its more than 5,000 undergraduate and 1,600 graduate students. The distinguished faculty provides rigorous instruction as well as research, performance, and internship opportunities in more than 100 degree programs in the arts, humanities, business, engineering and technology, education, and health professions.
UConn Hartford interweaves top-tier academic programs with the vitality and unique educational and service opportunities offered by Connecticut's capital city. The neighborhood campus integrates UConn Hartford with the Hartford Public Library—surrounded by the Wadsworth Atheneum, Connecticut Science Center, Connecticut Convention Center, and state and city government offices. Home to many undergraduate programs as well as graduate and professional programs, UConn Hartford offers all of the benefits of a prestigious public research university in a metropolitan setting.
Western Connecticut State University
Western Connecticut State University has two campuses in Danbury: a 34-acre main campus in downtown Danbury called Midtown, and a 364-acre campus, about three miles from the main campus, called Westside. The approximately 5,600 students are comprised of some 5,000 undergraduates and 600 graduate students in the following schools: The Ancell School of Business; The Macricostas School of Arts and Sciences; The School of Professional Studies; and The School of Visual and Performing Arts.
At the age of 87 the great artist Michelangelo is quoted as saying, "I am still learning." It's an admirable quality. Living in Middletown presents plenty of opportunities to pursue that goal!