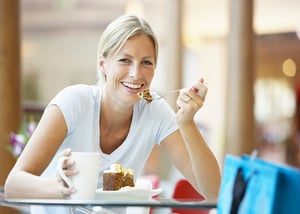 You know what they say about not being able to have your cake and eat it, too? It turns out that doesn't always apply when you're building a new home. Some homeowners love the look and feel of classic Connecticut homes. They just seem to fit the surroundings so well. But do you have to sacrifice comfort and convenience in order to have a home that looks like it belongs in Connecticut?
That's never a problem at Bridgewater Estates, in Northford, CT. You can choose from a selection of 7 beautifully designed homes that capture the classic beauty of old Connecticut on the outside—but are appointed with up-to-the-minute interiors that deliver all the modern comfort and convenience you'd expect from a new home.
On top of that, there's plenty of space—both inside and outside since these homes sit on acre+ home sites. And whether you're looking for the stately spaciousness of a 5-bedroom, 3-½-bath colonial home, or the single-level convenience of a 3-bedroom, 2-½ -bath ranch style home, you'll find all the amenities you want.
With all that space, you'll feel like you're miles away from the hustle and bustle of everyday life when you cross the Farm River into this new community. But the good news is that shopping, services and schools are all located conveniently nearby. And while Northford is charmingly rural, it's close to Middletown and Durham as well as Guilford and the shoreline. Even the renowned dining, entertainment and educational venues of New Haven are less than 20 minutes away.
Of course the homes in Bridgewater Estates also take advantage of the latest advances to provide you with both comfort and energy efficiency, such as: High efficiency, propane gas, forced warm air heat with central air conditioning – one zone per floor; Double hung vinyl windows with low-E argon filled glass and screens; 40 gallon propane water heaters; and more.
So take a trip "over the river and through the woods" to explore Bridgewater Estates. It's a place where you can have your cake—and eat it, too!