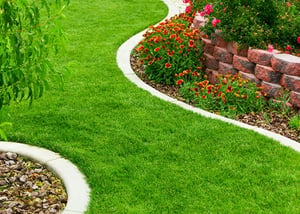 How you plan and prepare the area around your new home has a significant impact on the appearance of your home—and your enjoyment of it. So how can you be smart about landscaping the area around your Wallingford home?
You'll want to consider what kind of vegitation grows best in this area—and you'll also want to factor in how much time and effort you want to devote to the plants in your yard. Some plants are much more high-maintenance than others. But if gardening is your passion that may not be a consideration.
According to the gardening site, davesgarden.com, the following plants do very well in the Wallingford area:
Sheep Laurel, Lambkill Kalmia 'Royal Dwarf' (Kalmia angustifolia)
Daylily 'Isabelle Rose' (Hemerocallis)
Hybrid Hot Pepper, Ghost Pepper 'Bhut Jolokia' (Capsicum chinense)
Asiatic Lily 'Lollypop' (Lilium)
Japanese Spirea, Japanese Meadowsweet, Maybush 'Anthony Waterer' (Spiraea x bumalda)
Hardy Geranium, Cranesbill 'Rozanne' (Geranium)
Virginia Sweetspire, Virginia Willow, Gooseberry, Tassel-white (Itea virginica)
Rhododendron 'PJM' (Rhododendron)
If those names leave you scratching your head and still wondering what you should plant, there are a number of great landscaping companies in the area. Click here for HomeAdvisor.com's list of the best landscaping companies in Wallingford, CT.
If you're looking to save water with the landscaping you choose for your Wallingford area home, the City of Wallingford has some helpful tips for creating a water-efficient, xeriscape garden. Click here to find out more about how to create this kind of garden in your Wallingford-area home.
Fall is generally considered one of the best times to do landscaping in order to have a great yard/garden for the coming spring. So now is a good time to do a little research on your own, or to contact a landscaper in the area to advise you on what will look good—and thrive—around your Wallinford-area home.