Sonoma Woods in Middletown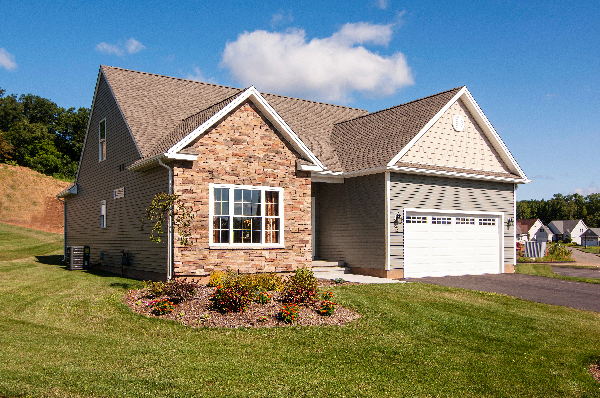 Sonoma Woods has sold out just one year and a half after Sunwood Development took over development.
It is located on Westfield Road in Middletown, Connecticut. It is a 55+ community of 68 detached single family homes of which 44 are completed. The community is designed with large areas of protected open space. All homes will have 1st floor master bedrooms, open floor plans, low maintenance features and will be built to Energy Star standards.
Beautifully situated on over 37 acres, Sonoma Woods is the perfect place to relax and meet new friends. Our residents enjoy a community lifestyle of travel, neighborhood activities, holiday gatherings, picnics, dinner parties, book club meetings, men's monthly breakfasts, ladies' luncheons, hiking club, exercise group activities and golf outings.
Many families chose to make Sonoma Woods their new home that is also a welcoming place for children and grandchildren to visit. Sonoma Woods - a community with an upbeat lifestyle in a wonderfully relaxed atmosphere.
Click here to view the Sonoma Woods Photo Gallery!
Click here to view the community map!
We recently completed construction of the Sonoma Woods Community Clubhouse – The Sonoma neighbors now get to enjoy picnics, card games, wine tastings and other social gatherings at their brand new clubhouse.