Who We Are
Sunwood has been your trusted Connecticut home builder since 1985. We understand building or remodeling a home is a significant investment. The choices you make for your new space will set the stage for next phase of your life, and support your comfort and style. When searching for the right contractors to remodel or build your custom home, you want to know you can trust your home builder throughout the process. At Sunwood, we pride ourselves on honesty, transparency, and providing you the best service while leaving you completely satisfied with your new home.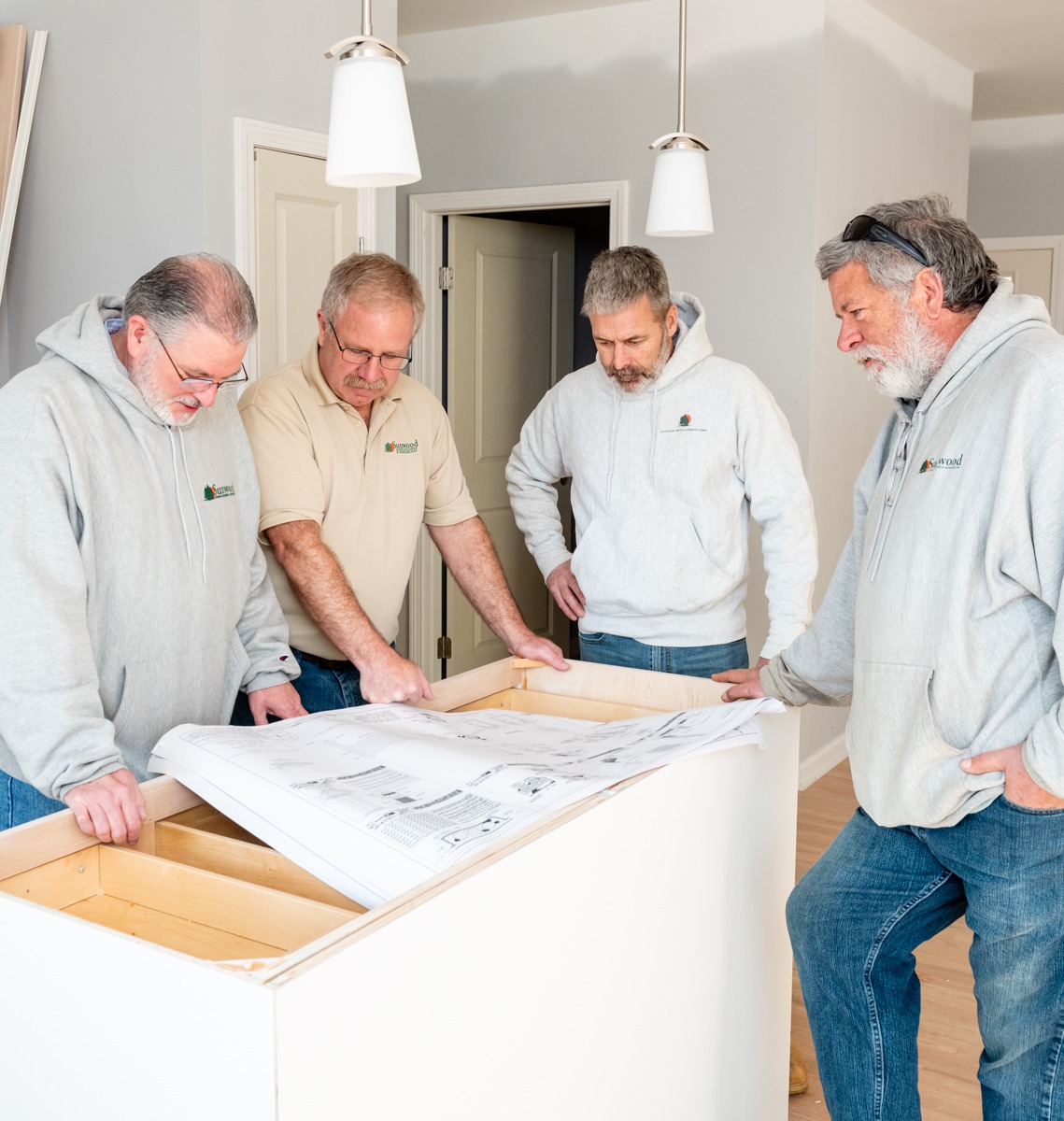 Our Story
Bob Wiedenmann Jr. began as a carpenter installing roofing and wood siding over thirty years ago. In 1978, he put his knowledge to work and started his own company working for other builders and homeowners as an exterior carpenter. With each project, Bob gained a reputation for quality craftsmanship, honest customer service, and exceeding the expectations of his clients as a dependable home builder in Connecticut. In 1985, with these values in mind, he established Sunwood Development Corp. with the primary objective of building and developing quality new homes and communities. Since then, Sunwood has successfully built over 600 homes with each new home treated as "the most important one".
Always thinking of ways to improve, grow, and offer better service and results, Bob joined the prestigious "Builder 20 Club", sponsored by the National Association of Home Builders. Members share and compare information, look for trouble spots, and offer each other advice on how to improve their performance—which translates into satisfied customers! Staying up to date on home contracting is critical for our team to serve the community as the top-rated Connecticut home builder. Bob believes that ongoing training is key to providing customers with the best quality and service possible.


President
GMR, CGB, CGR, CAPS, CAASH, GMB, CGP

Sales Coordinator
CSP, CMP
Amy Wiedmann
Sales Coordinator



Our Commitment to Education
Constant learning is part of our brand. You don't become and stay one of the best home builders in Connecticut without a commitment to continued excellence. We recognize that education and training is essential to staying at the pinnacle of our game. We continue to develop our skills and level up both the product and the service we offer. New construction solutions are always emerging in the industry. We encourage continuing education for all of our employees. This ensures that we will always be aware of the current best practices, processes, and materials to meet our client's needs as the market and industry evolves. Education brings us fresh ideas and new energy to grow and thrive.
We love giving back to the thriving construction community and recently put our expertise to work to recognize our peers' and their standout work. New Jersey Builders Association recently invited Bob Wiedenmann and his daughter, Amy Wiedenmann, to be judges for their Sales and Marketing (SAM) Awards. The SAM Awards honor builders and companies that supply products and services to the building industry in New Jersey for their excellence in residential design and marketing programs. Bob and Amy helped to choose New Jersey's "Best in Class" award recipients in over 100 categories.
NAHB Certifications
To continue to provide excellent service and innovative construction solutions as a Connecticut home builder, Bob and other employees in the company maintain current certifications and obtain new certifications - up to and including Graduate Master Remodeler (GMR). Here are some of our current National Association of Home and Bath (NAHB) Certifications:
Certified Graduate Builder (CGB)
Certified Graduate Remodeler (CGR)
Certified Aging-in-Place Specialist (CAPS)
Certified Active Adult Specialist in Housing (CAASH)
Certified Sales Professional (CSP)
Certified Marketing Professional (CMP)
Certified Green Professional (CGP)





Are You Ready to Remodel?