New Community!
862 North Farms Road
A brand new rental community built by Sunwood Development Corp., 862 North Farms Road is our newest rental community in beautiful Wallingford, Connecticut. This community will feature:
•
5 two-family style houses
•
(5) 1-bedroom apartments on the first floor
•
(5) 2-bedroom apartments on the second floor
•
No pets
•
No smokers
Fill out the interest form on this page for early access to all future updates.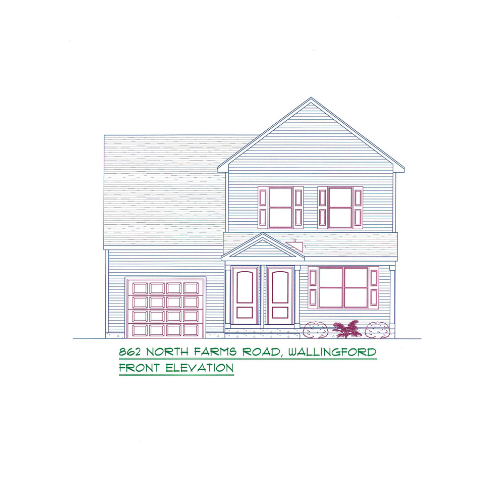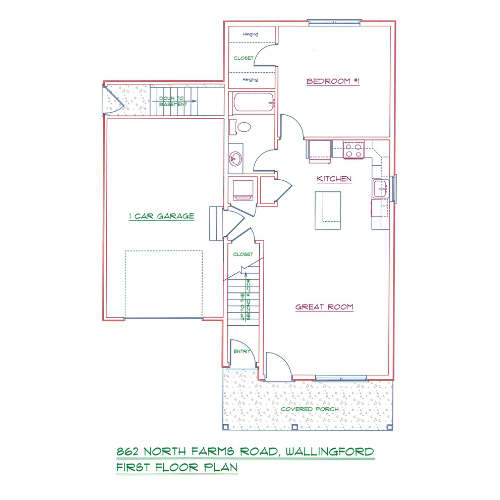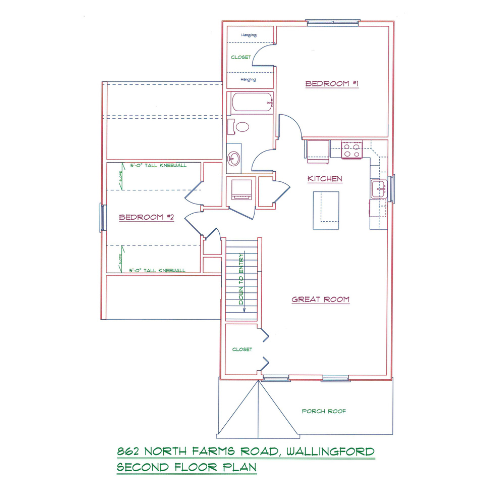 1 Bedroom
796 square feet

1 bedroom, 1 bathroom

Private entrance

One car attached garage

Kitchen with granite countertops, island with bar stool seating, stainless steel appliances & pantry

Washer & dryer included in unit

Hardwood flooring in kitchen and living room

Carpet in bedroom

All electric unit

Storage in shared basement with exterior access
2 Bedroom
1,022 square feet

2 bedroom, 1 bathroom

Private entrance

Parking in front of house

Kitchen with granite countertops, island with bar stool seating, stainless steel appliances & pantry

Washer & dryer included in unit

Hardwood flooring in kitchen and living room

Carpet in bedrooms

All electric unit

Storage in shared basement with exterior access
Interested in 862 North Farms Road?
Sign Up for Exclusive Access to Information 👇
Perks of Living in a Sunwood Community
Current Rental Communities
Check out some of our communities, and call for current availability! 👇
66 South Elm Street, Wallingford
Two Family House – 1 unit on first floor, 1 unit on second floor
1,280 square feet
2 bedroom, 2 bathroom
In-unit laundry room
Breakfast bar in kitchen
Private entrance
Abundant closet space
1 car garage and off-street parking
Natural gas heating & central air conditioning
Center of town location


96 North Whittlesey Avenue, Wallingford
Two Family House – 1 unit on first floor, 1 unit on second floor
2 bedroom, 1 bathroom
In-unit laundry closet
Breakfast bar in kitchen
Private entrance
Off street parking
Natural gas heating & central air conditioning
Center of town location
463 Center Street, Wallingford
Two Family House – 1 unit on first floor, 1 unit on second floor
1,188 square feet
2 bedroom, 1 bathroom
In-unit laundry room
Granite countertops in kitchen
Stainless steel appliances
Hardwood floors in main areas
Private entrance
Off street parking
Private deck space
Natural gas heating & central air conditioning
Center of town location
291 North Colony Street
Two Family House – 1 unit on first floor, 1 unit on second floor
1,270 square feet
2 bedroom, 1 bathroom
In-unit laundry room
Kitchen island with bar stool seating
Granite countertops in kitchen
Stainless steel appliances
Hardwood floors in main areas
Private entrance
2 car garage for 2nd-floor unit
Off street parking
Energy Efficient all electric unit with central air conditioning


775 – 777 Barnes Road, Wallingford
Two – 4 unit apartment buildings – 2 units on first floor, 2 units on second floor
Common hallway entrance
1,176 square feet
3 bedroom, 1 bathroom
In-unit laundry closet
Kitchen with island
Hardwood floors throughout
Off street parking
Energy Efficient all electric unit with central air conditioning
Trash service included


88 Woodhouse Avenue, Wallingford
36-unit townhome community
1,296 square feet
2 bedroom, 2 ½ bathroom
In unit laundry closet
Granite kitchen countertops and island with bar stool seating
Stainless steel appliances
Hardwood floors in main areas
Private entrances
Private outdoor space – deck or patio
Private basement for storage
Assigned parking and some units with garages
Energy efficient all electric unit with central air conditioning
Trash service included