Reasons Sunwood Developers Chose to Build in Northford, CT—and Why It Matters to You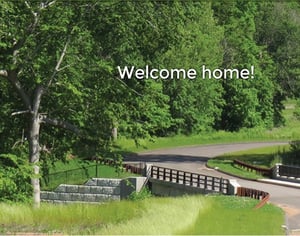 As Connecticut builder who have been in the business since 1985 we know that one of the most important criteria you'll consider when builing a new home is your home's location. Where you choose to live can have a huge impact on your quality of life. So why did we choose Northford, CT as the place to build our new Bridgewater Estates community—and why should that matter to you?
Let's start with spacious acre+ home sites. If you're looking for a place with a bit of elbow room, the sites at Bridgewater Estates in Northford deliver. You and your family will have plenty of room to enjoy your surroundings nestled in the trees beneath Totoket Mountain.
It's got peace and quiet in abundance! The Northford section fo North Branford is a charming, rural area that feels like it's a world away from the hustle and bustle of city or suburban life. It's a relaxing place that's just minutes away from anything you need.Bridgewater Estates was carefully planned to retain the site's natural beauty by protecting open spaces, including conservation areas.
It offers comfortable convenience. Even though Northford has a peaceful rural feel to it, you're never far away from essentials—and things you enjoy. If you want groceries, there are seven grocery stores within nine miles of Northford. Need a pharmacy? Rite Aid, Walgreens, and CVS are within five miles of home. If you want to go shopping or catch a movie, it's only a seven mile drive to Target, Best Buy, DSW, PetSmart, Cinemark Movie Theatre (and much more). It's only a short 20-minute drive to New Haven, where you'll find great dining, entertainment, and educational venues. And even if you need to make a run into Hartford for business or any other reason, you're still only 30 miles away. And if Mom and Dad want to get away for a fun afternoon, there are three regional wineries less than four miles from the front door! Click here for a list of attractions in the Northford, Connecticut area.
It has great access to ammenities. Even a well-built home isn't all that great if you don't have good access to gas, electricity, water, the other essentials for daily living. If you build too far out it can be expensive to connect to those things—if you even can. One of the great things about Northford is that Wallingford Electric Division supplies Northford. Not only will you have great access to utilities, but you'll also enjoy one of the lowest electric rates in the entire state of Connecticut!
Those are just a few of the reasons we decided to build in Northford. We think they are pretty good reasons to live here as well. We invite you to check out the fabulous floor plans available to you in Bridgewater Estates that will make living here a wonderful haven for your family.