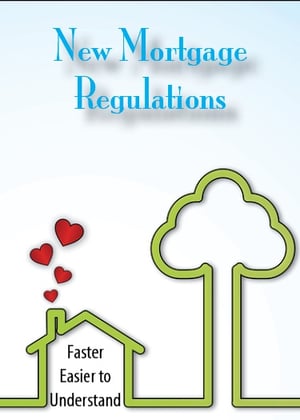 If you asked Connecticut homebuyers what they enjoyed most about the homebuying process, most of them wouldn't put securing their mortgage at the top of the list. Historically, getting a loan to build a house has been cumbersome, time-consuming and a bit confusing.
New regulations have smoothed out some of that confusion and have made the process faster and easier to understand. That's because the Consumer Financial Protection Bureau (CFPB) created a new set of mortgage rules called TILA-RESPA Integrated Disclosure (or TRID). Most people refer to the new regulations as "Know Before You Owe."
These new regulations have made loan estimates easier to read (and understand). Plus, homebuyers now receive final loan documents well in advance, which allows them a minimum of three business days to review and get a better understanding of the documents they need to sign. That's so much better than past situations, in which homeowners often had only a few hours for the process. Having more time—and having more understandable documents—eliminates much of the stress homeowners face in the closing process.
These new rules also make it easier to shop around for the best loan. If you apply for a mortgage, lenders have three days to send you a written offer with all the details you need, including fees. And the final page on each offer has a "Comparisons" section showing the annual percentage rate (APR), which makes it easier to ensure you're getting an "apples-to-apples" comparison of the loans. Click here if you'd like to read additional information about "Know Before You Owe."
One reason that Connecticut homebuyers love these new regulations is that they can know ahead of time exactly what kind of loan they qualify for and what it's going to cost them. That's a huge help when it comes time to check out floor plans and decide on which plan fits their needs and their budget. And it keeps financing from delaying the building process while waiting for a loan to be approved.
There's plenty to love about building a custom home in Connecticut. And while you may not actually love the process of getting a mortgage, it's a lot less confusing and convoluted than it used to be.