Testimonials for Sunwood Development
"I found Sunwood has an outstanding team of professionals who provide an outstanding level of customer service. Your team was very pleasant to work with and we hardly knew we had major renovation project going on."
- Ted
---
"Bob, Amy and Mike are first class. They will go out of their way to accommodate you in every way. They are the best."
- Danny R.
---
"Our favorite part of the whole process was going through the selections! I thought that Sunwood really had this part greatly organized! Having a design center where we could look and pick through all of the different features was a huge help. Personally, I prefer not having to pick out every last detail on my own as it can be very overwhelming, so having things narrowed down in our price range was a huge relief to me. Also, having the design center in a model home, being able to see some of the features in that home and how they look, being able to see paint colors, floor colors, room setup….all of this is really helpful to people who need a visual."
- Wallingford Homeowner
---
"We love the house 😊 ! Although moving and building is stressful in general, you guys made it fun and quick! We appreciate all of your help along the way and have had a great time working with you."
- Wallingford Homeowner
---
"I wanted to thank you, Mike and the rest of the crew at Sunwood Development for the excellent job you did on my kitchen remodel. The kitchen is beautiful and it was a very positive experience. The design suggestions were spot-on, and everyone was great to work with. From the cabinet salesperson, to the appliance and tile and flooring vendors. Every appointment and interaction was professional and helpful in realizing our vision of a new kitchen. The project came in on time and on budget with no surprises. The whole process could not have gone any better and we couldn't be happier with the end product. I would highly recommend Sunwood Development to anyone considering a home remodel."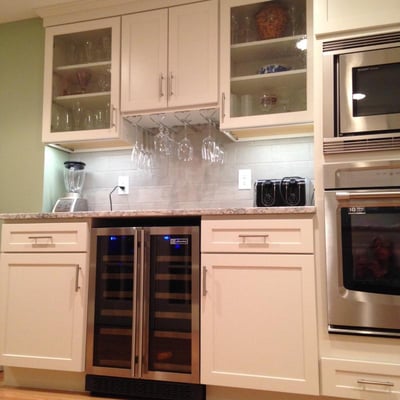 - Wallingford Homeowner
---
"We will never be able to express deeply enough our appreciation for all you & your outstanding staff did to make our home so beautiful. Greg & Jim are caring, extremely knowledgeable and patient. They and the other hard workers turned our 1940's home into a timeless remodeled treasure.
Our families have many memories spending summers at the beach since the 1960's when our parents purchased this home. Winterized in the 1970's added to the time spent at the beach. Now with the latest & best remodeling completed we will enjoy our home not only for July 4th & Labor Day but Thanksgiving & Christmas too. Thank you for giving our family so much joy & memories to come. God bless you all and know that you are always welcomed at the beach.
For you're among the nicest people we have ever known, and you'll never be forgotten for the thoughtfulness you've shown. Thanks for Everything!"
- Marie & John C.
---
"A special thanks for the excellent job in the repair of my building with a bad snow problem, and needed repair soon."
-Ron D
---
"Our beautiful, Wallingford home closed to a new buyer this week. The home Sunwood built for us in 2006 was very special to our family... it was our dream house! Thank you, again, to you and Mike and all your subs who did a fantastic job creating a home that was extremely comfortable to live in. We will always have many, wonderful memories of our time there."
- Wallingford Homeowner
---
"Very nice job with the walk through today! We are most excited about the house that we've ever been now that we've seen the work your team did. Well done!"
- Ken
---
"Mike Kamens did a great job in coordinating our project. He was courteous and conscientious, always keeping us informed along the way. Additionally, we were impressed with the level of expertise and professionalism exhibited by all the sub contractors that came through the house. The master bedroom and closet look great."
- Bob and Ann
---
"We love how the basement came out and all our guests compliment the work as well. You went above and beyond to ensure that our home wasn't destroyed during the process and that Mike handled the details in a way that ensured the best outcome. Also the people you use to sub contract were all extremely friendly and courteous."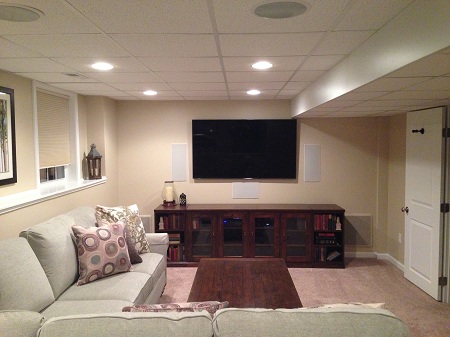 - Cobblestone Homeowners
---
"We have enjoyed the pool this summer, and the overhang you guys did is the best part!
We've had other remodeling experiences and it really affirmed how we feel about Sunwood—you guys are great to work with. I love how Greg picked out everything, had everything chosen beforehand and knew the total cost.
We weren't forced to make a lot of decisions and the consistent pricing helped make this a positive experience. Even when Greg wasn't involved, the contractors he suggested (Tony DelGreco and Jeff DeNicola) were excellent.
So, once again, Sunwood was amazing, and we tell everyone about you!!"
- Christina T.
---
"Thank you all so very much for making this building experience comfortable, easy and pleasant for me. It was a long road, but well worth it in the end. I am very pleased and proud of my new home.
Amy, you were such a pleasure to work with and through it all, we had fun."
- Connie J.
---
"Watching the guys move our exotic rock garden and debris pile today was like watching the Moscow ballet. Truthfully! It was like choreography the way they coordinated with one another. I couldn't stop watching them. I was absolutely fascinated and totally impressed. It almost made me want to become an excavator. And what a relief not to have to worry about their rolling off the cliff. They sure know what they're doing. No comparison with our past experience here at Sonoma.
Please know we are once again very grateful and feel blessed Bob decided to take us all on."
- Toni and Bill S.
---
"Sandi and I want you to know how happy we are with our new house, and how much we appreciate your building it for us. We feel fortunate to have found the right people for the job. If not for you, our house-building plans might never have been realized – you showed us how to make it happen, within our budget, and made it look easy from start to finish. We got everything we wanted and more. You are brilliant designers and superb craftsmen, and you handled all business with utter integrity. It was a pleasure working with you. Please convey our gratitude to everyone at Sunwood who also contributed to the project."
- Jay S.
---
"Evelyn and I wanted to take a moment and express our sincere gratitude for the excellent work recently completed by Sunwood in the remediation of our deficient roof design. Your construction team lead by Jim Thomas completed the job in a timely and professional manner. We were extremely impressed that they treated our home as if it was their own, exhibited by their cautious approach in bringing the material onto the site their precision work and their clean-up of material and wood cuttings upon completion.
We are pleased that your company will be the new home builder for the Sonoma Woods community and look forward to you and your teams success in building the remaining structures and placing the finishing touches on this soon to be outstanding development. We are certain that you and your team will make Sonoma Woods a premiere community in the state.
If anyone is looking for an excellent contractor with a caring work team and a great talent for satisfying clients, Evelyn and I would be happy, anytime, to be a reference for your organization."
- David & Evelyn G.
---
"Thank you for making this such a special experience. We appreciate all of the hard work, attention to detail and steadfast work ethic put forth by all involved."
- Matt & Melissa
---
"We are so grateful to have you as our builder. Everything is excellent. We strongly recommend you to our friends."
- Paulino & Deserene
---
"The business of building a new home is a long and tedious process, however we did great with Amy's help. She was not only very knowledgeable in the different areas, but she was also very patient, helpful, understanding and attentive to little details. Another person we would like to mention and thank is Jim, the supervisor of the construction site. We think he did a great job too. As we all know, listening and communication between each team member play an important role in any successful job. We think you all have achieved this goal."
- Wing & Anna
---
"We are very happy in our new home. It was an exciting experience monitoring the building process and having input into the details."
- Frank & Amy