Sunwood Purchases Rights to Sonoma Woods in Middletown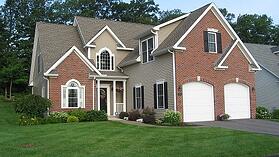 Bob Wiedenmann of Sunwood Development Corp is pleased to announce the recent purchase of the rights to construct the 24 remaining homes at Sonoma Woods in the Westfield section of Middletown, CT.
"Homeowners at Sonoma Woods will enjoy a relaxed lifestyle and easy access to everything Connecticut has to offer," says Bob Wiedenmann, owner and president of Sunwood Development. "These beautiful homes have all the features today's homebuyers are looking for."
Sonoma Woods is a 55+ community located on Westfield Road in Middletown, Connecticut. The community is designed with large areas of protected open space. All homes will have first floor master bedrooms, open floor plans, low maintenance features and will be built to Energy Star standards. It has 68 detached single family homes of which 44 are completed.