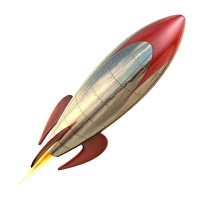 Chances are you're plans to remodel your Connecticut home won't leave you with a space-age home like the Jetsons. We're really not talking about that kind of space. However, you may be facing a challenge that homeowners across the country face: Adding livable space to your home without doing an all-out addition. Many homeowners want to add living space but are stymied by the fact that expanding the footprint of their house won't work due to code restrictions or lot limitations.
That may bring you to the "final frontier" of your home: What some builders call "space reconfiguration." In this scenario, you "borrow" space from a neighboring room. Let's say you're considering a bathroom expansion. You may be able to take room from your linen closet and use it for the bathroom. Then you compensate for the lost storage space by using the spaces in between your bathroom wall studs for small niches or built–in shelves.
Optical illusions can also create the feeling of more space. A small bathroom will feel much larger if you install a bow window or put in a skylight. Installing a vaulted ceiling can also dramatically increase the optical size of a smaller room.
Not every external addition needs to be huge. Even extending your walls two to four feet can make a big difference—allowing you to cantilever the floor joists and eliminating the need for excavation and foundation. One caveat, however: You'll want to be careful not to extend beyond the roofline because that might require a new roof, which would be a considerable expense.
If you do expand the amount of usable space, don't neglect the potential impact on your heating and cooling systems. Have a heating/cooling contractor evaluate whether your existing heating/air conditioning system can accommodate the extra space and make sure your heating/cooling contractor and your general contractor are on the same page before you tear out the walls!