Taking the Right Steps in Building Your New Connecticut Home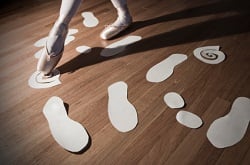 There's a significant difference between buying a pre-built (even if it's brand new) and having a home built specifically for you. Even when you've made the decision to build a custom home rather than simply buy one, there are some critical steps you'll want to take. Taken properly, these steps can save you time, money, and stress. And while we won't go into a lot of detail here, you can take these general steps to get where you really want to go.
Step1: Your Budget
Your first step is to determine how much you plan to spend and to evaluate whether or not your budget matches the style of home you have in mind. It's likely you'll need to take out a construction loan and a mortgage, so one of the first things you'll want to do is to determine what loan amount you qualify for. This is not necessarily the "slam dunk" it was a few years ago, so allow yourself time for this. Knowing what your approximate costs will be can help you modify your building plans so you can stay within your budget. (And once you've determined your budget, here's a great plan for reducing the time it will take you to pay off your mortgage!)
Step 2: Choosing Your Lot
Whether you're primary desire is for sweeping vistas or convenience (to schools and work) you should select your lot before you progress too far with specific floor plans or other details. Often a lot will determine (to some degree at least) the physical characteristics of the house being built on it. It's a good idea to have your building team check out things such as soil condition, drainage, zoning and building codes where you plan to build—before you get too far into the building process.
Step 3. Putting Your Building Team Together
Who you choose to build your home is every bit as important as choosing your lot, your plan, and making your budget. Some of the key roles in the building process include the builder/general contractor, a surveyor, an excavator, and a home designer/architect. Many homeowners select their builder or contractor first and have him select the other members of the team. One reason they do this is because a good general contractor knows who the other best players in town are.
Step 4: Design Decisions
Often, new homes are built using stock plans that the builder or a home designer modifies slightly. A custom-designed home, however, uses a plan developed specifically for you, to accommodate your unique needs and desires. Generally a custom-designed home requires the services of a licensed architect. Whichever route you take, you'll want to be sure the home will meet your needs for years to come. And before you start building is the time to make sure you get it right.
Step 5: Contract Negotiation
Your final step before you begin building is to secure a written contract signed and dated by the builder/contractor and the architect/designer (unless the architect is a sub-contractor of the builder). This contract should describe the project in detail and include a list of all the components included in the house. If you make any changes to the project, be sure to amend the contract to avoid unwanted surprises later.