Reasons For Installing a Stone Kitchen Floor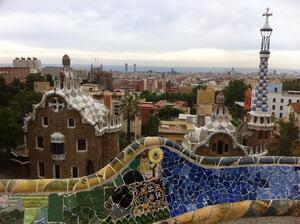 When faced with the decision of what type of floors to put a kitchen, most homeowners opt for laminate, tile or hardwood. Savvy homeowners know there is another striking option that doesn't get quite as much attention, but is definitely worthy of consideration: natural stone kitchen flooring.
Benefits of natural stone in the kitchen
Attractiveness
Stone tile adds a certain class to a kitchen that no other floor material can. This is probably because it comes directly from nature and because a single type of natural stone flooring contains a surprising variety of colors, textures and other options.
Comes from the Earth
For those who prefer to be "green," the idea of natural stone flooring may be especially attractive because these materials obviously come from the earth. The look and feel may help homeowners feel more in harmony with nature.
Stain resistant
Natural stone tile is stain resistant, so it looks new or well-kept for much longer than other flooring options and rarely needs to be replaced or repaired.
Burn resistant
Tiles created from natural stone do not burn easily, as many have already been heated to exceptionally high temperatures by the earth during their inception.
Slip resistant
Some natural stone tiles are innately slip resistant. Others are either unglazed or glazed in such a way they become slip resistant before they reach the consumer. Slip resistant tiles are especially helpful to ensure safety and prevent slips and falls in a kitchen.
Types of natural stone tile
The most commonly used varieties of natural stone are slate, travertine, marble, granite, limestone and sandstone. These are all suitable for kitchen use and each would bring a certain "geological splendor" to the room.
Travertine
This natural stone resembles marble, but it is a form of limestone that has gone through part of the metamorphosis or transformation process.
Granite
Granite is the most solid and indestructible form of stone. It withstands heat and resists staining and scratching especially well.
Slate
Slate is a remarkably versatile and popular stone variety. Depending on taste and style, slate can be made to appear either elegant or rustic. Slate also resists both stains and water, and is usually found in hues of dark gray, soft red, and medium green.
Marble
Marble is an exquisite stone that has been used in structures since antiquity. This beautiful material was used in the building and sculptures of the historical Parthenon in Athens, Greece
Sandstone
Just as its name implies, this stone is made of sand along with a cementing material. The earth's crust is made up mostly of sandstone, which makes this one of the most plentiful options in natural stone. Typical colors include tan, brown, yellow and gray, sometimes with a stratified appearance.
Limestone
Limestone is softer than marble so it feels easy on the feet. Often it is formed from marine life, such as coral and shells. When limestone is cut from the same slab, the resulting tiles typically have a very uniform color.
For more information about Natural Stone and to view a plentiful variety of possibilities, be sure to visit The Tile Shop.