Should you Remodel or Build a New Home?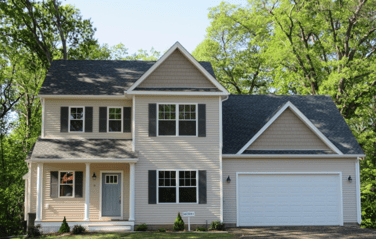 There is more than one way to get what you want. If you feel your existing Connecticut home no longer fits your needs, you may be tempted to build a new home that provides the space and comfort you're after. Building a new Connecticut home, however, may or may not be the most appropriate solution.



Is building a new home your best bet, or should you consider remodeling the home you're in? There are a number of things that could influence your decision. Let's look at three of them briefly.
Land
If you're thinking about building a new custom home, finding the right property is a significant step. That's becoming more and more of an issue in parts of Connecticut. As available (and suitable) property for building gets more scarce, the price of those properties is increasing. And the lot plays a big role in the overall cost of your new home.

Location
Obviously where you live is a big deal. But your location is about more than just how far you are from shopping, work or entertainment. For some homeowners, living in an established community is important. If you're already in a neighborhood were you have friends and social involvement, you may not want to give that up—particularly if you have children who have friends in the area.

Character and Style
We all have different tastes—even when it comes to styles of homes. Some people love the feel and character of older homes; a classic look makes them feel comfortable. Others would much rather be in a new house because it better suits their personality and sense of style. There's not a right or wrong decision when choosing the style of your home—it's simply a matter of selecting what works for your personality.

Building a new home and remodeling your existing home are both good options, depending on the circumstance; just make sure you understand the pros and cons of both choices for your specific situation. We build new custom homes and we also do custom renovations. Frankly, we love doing both, but the real question is: which one makes the most sense for you? Here are a few things to consider before you make that final decision:
Are you happy with the area in which you live now?

If you move, will your new neighborhood be as good (or better) than your current neighborhood?

Will you be giving up important personal relationships if you move? Or will you be able to maintain them?

Will your new location be convenient for commuting to work, shopping, church, or other activities?

Are you willing to give up a favorite view?

Are the changes you want to make feasible in your current home?

Will you face lot size restrictions or zoning issue. Is there room to add what you want to add?

Could you run into architectural restrictions (such as load-bearing walls) that might keep you from doing what you want?

Are there any safety issues that a simple remodeling project won't solve?

Are your proposed changes simply too drastic to work in your existing home (such as going for a contemporary look in a Victorian home)?

Have you weighed the cost difference between building and remodeling?
If you decide to build your own home, it will be built to your specifications—within the limitations of your builder's home plans. If you want a large open space with a large loft, you may have to give on some other features you're dreaming of.

A new home will also be built in compliance to current energy codes. Your HVAC and appliances will be more efficient, meaning you won't have to worry about upgrades in the near future. That new home will have fewer health hazards for you to worry about.

So what's the right choice when your existing home no longer fits your family's needs? If you'd like to dig into that topic a bit more, I invite you to download our free Should I Build a New Home or Remodel the Home I'm In? eBook. It takes a closer look at reasons to build a brand new home—and reasons to stay where you are. And it also provides insight into how to stick to the facts when making your decision.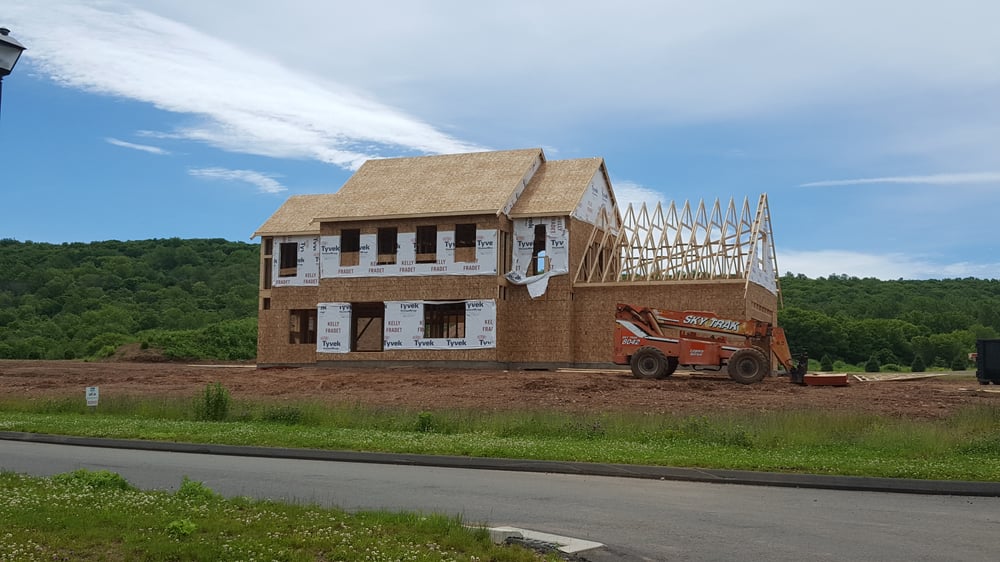 If you decide you'd like a new home in the Wallingford, CT area, one of the next things you should consider is whether to buy an existing home or build a brand new home of your own. And one of the big factors in making that decision, of course, is the relative cost. During the time that we've been building homes in this area, we've discovered that there is often a preconception that a brand new home will be more expensive than purchasing an existing home. But is that true?
Let's take a look at the comparative costs of ownership for a new home and a home that's already been around for a while. For this exercise, we'll look at our Maltby model in Bridgewater Estates: a 2,400 square foot two-story home with three bedrooms, two-and-a-half baths, and a two-car garage.
The Maltby starts at $550,000. We'll compare that with a 10-year-old home in the area of the same square footage listed at the same price. For this illustration, we'll assume a 5 percent 30-year mortgage and a down payment of 20 percent on both homes.
Obviously, the monthly mortgage payments for both homes are going to be identical—in this case, $2,362. But then you'll start seeing a shift. The average monthly utilities on the new home (thanks to new materials and technologies) will come in at about $233. For the 10-year-old home, the monthly utility bill will be $417. That's $184 more each month. Maintenance costs on your new home will be low—roughly $30 per month. For an older, existing home you'll be looking at $164 a month.
Your total monthly cost for the new home will be $2,626 as compared to $2,943 for a similar 10-year-old home. That's a difference of $317 every single month. Over the length of the mortgage the older home actually costs about $114,000 more!
If you'd like to see how this works, you can click here to use the "true-cost-calculator" developed by Ekotrope. You can use this calculator with any of our homes to compare the cost of a new home to a similarly sized existing home.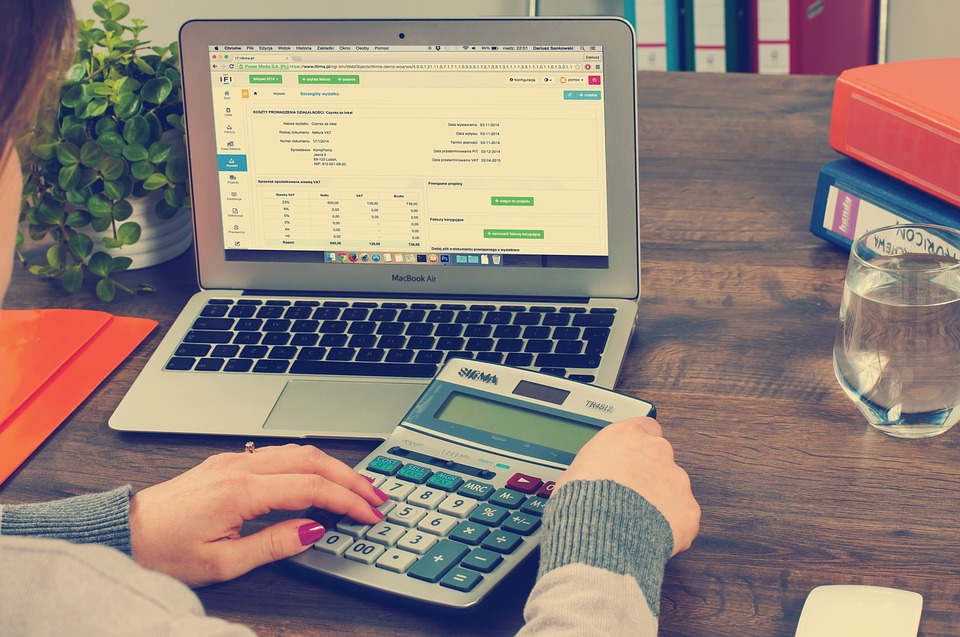 The next thing you should ask yourself is what kind of investment you view your home as. How you view this "largest single personal investment" makes a big difference in whether you should build your dream home—or purchase something you plan to sell again in five years.

Why do we say five years? There is some conventional wisdom in the world of real estate that suggests you should hold on to a home you purchase for at least five years before selling it. The rationale is that it takes about that long to recover costs and build up enough equity to make it worth your while.
Of course some of this "wisdom" is predicated upon your home steadily increasing in value over time. And while owning a home is still a great long-term investment (yep, housing prices have been rising again), the last few years have shown us that speculation based on that assumption can be dangerous.
On the other hand, investing in a sanctuary and retreat that your whole family can enjoy for years (regardless of how many years that may be) is something you won't regret—even if you don't make a killing when it's time to sell. It's hard to put a dollar figure on things such as comfort, security and a sense of belonging. And if you want to talk finances, you still come out ahead because of tax deductions. We all have to live somewhere. Why not make the place you live as comfortable and welcoming as possible?
Here's one more thing to consider. If you build a quality home that has amenities and features that make it comfortable for your family, there's a much better chance that when it's finally time to sell (for whatever reason) that you'll find a buyer who is looking for the same characteristics and qualities in a home that you were. Does that mean you'll get every dime back out of your house that you invest in it? Not necessarily. But even if someone else's tastes are slightly different than yours, they'll recognize quality.
As custom homebuilders, we may be a bit biased, but we think building your dream home really makes sense. You'll get to enjoy your home more while you live in it and you have a better chance of recovering your investment (or more) when it's time to sell.
By the way, we think being financially smart is a great thing. If you'd like to examine a way to shave $100,000 off your mortgage, check out this Smart Equity video that shows how to save money and reduce the time it takes to pay off your mortgage!