Are You Ready to Build a New Home in Middletown?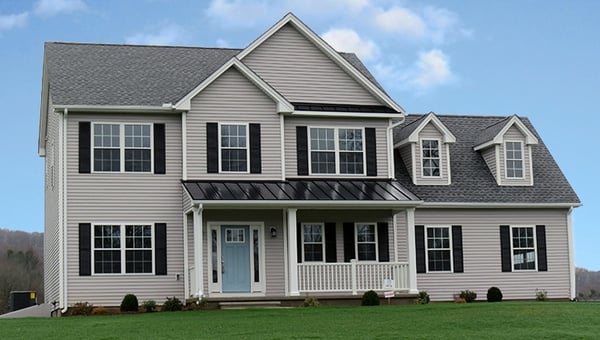 Building a new custom home in Middletown, Connecticut can be an exciting and rewarding experience. For many people, building a brand new home is one of the most challenging—and fulfilling tasks they take on. There's no question that building a new home has certain benefits (here's an article that highlights five benefits of building). It is, however, not something you want to tackle unless you're prepared. So how do you know if you're really ready to build a new CT home? You need to be prepared financially, emotionally, and mentally for the challenge. Let's consider a few examples of what that looks like.
Financial
Are you willing and able to pay for what you want?Custom homes generally cost a bit more than "standard" homes that use the same floor plans and materials. The flip side of that is that custom homes generally offer increased quality. That means you'll enjoy your home longer. On top of that, you'll probably enjoy your home more because you'll be getting exactly what you wanted from the beginning – meaning you're less likely to want to make additions or changes a few years down the road. To ensure that you're able to pay for the features you want, it's a good idea to get your finances in line before you jump into the process. Whether you're a first-time homeowner or have owned several homes, here's a helpful Home Buyer's Guide that walks you through key financial information such as: How Your Credit Effects the Home Buying Process; Types of Mortgages; Interest Rates; Down Payments; and Loan Types.
Mental
Do you have specific ideas about what makes a great home?If you are someone who is willing to do the work to sort through lots of options until you find a floor plan that meets your specific needs – and maybe if you're someone who likes to look at comparisons and balance options – then building a custom home may be right for you. If evaluating lots of options and details gives you a headache or makes you feel overwhelmed, you may want to consider purchasing an existing home or remodeling the home you're in.
Do you have the ability to handle decisions and changes?Some people like to have everything perfectly laid out and don't want any variation in the process. Building a custom home may involve interaction with the builder to refine or improve a feature. You may not actually build the house yourself, but click here for a look at some of the ways you'll be involved in the process.
Emotional
Do you have the time, patience, and the emotional resilience to wait for what you really want?Building a new home doesn't happen overnight. If you're in a hurry (perhaps you're starting a new job and have to move or you have another child on the way and simply can't wait), building may not be your cup of tea. But if you're willing to go through the building process to end up with everything you really want in a home, custom building could be the right choice.
Equipping yourself with good information before you get too far into the home building process will ensure that you're ready for an exciting and fulfilling building experience. And it will also ensure that you end up with a home you'll love for years to come! Adapted and updated from the original post