Why Hiring a Middletown Home Builder is All About Trust and Communication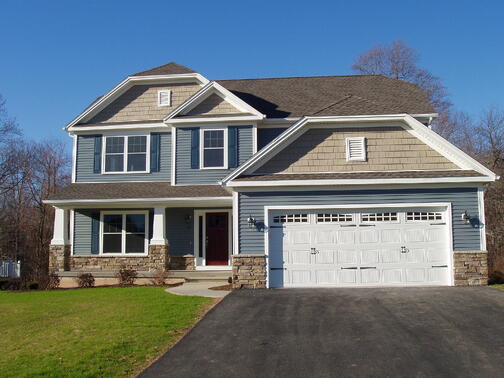 New homes in Middletown don't just build themselves. Somebody has to create the design, prepare the lot for building, coordinate all the details involved (from materials to scheduling, to subcontracting for electrical and plumbing) in the process and make sure that everything happens according to schedule and budget.
There are a lot of details to manage. Chances are that you already have a job and that you don't have the time—or the expertise—to manage all of that. Still, you want to be in the loop for an event as important as building your home. That's why hiring a Middletown homebuilder is all about trust and communication.
Back in 1978, I started my own company, working for other builders and homeowners. With each project, I worked on I gained a reputation for quality craftsmanship, honest customer service and for exceeding my clients' expectations. When I established Sunwood Development Corporation in 1985 I continued along those same lines. My team and I continue to improve our performance through our business associations and continuing education for all of our employees. This ensures that we will stay on top of the current best practices, processes, and materials to better meet your needs.
Trust is Essential for a Great Homebuilding Experience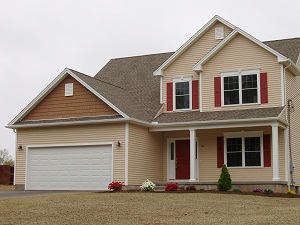 It probably goes without saying that great craftsmanship is a must in order to end up with the Middletown home you want. But in order to enjoy the experience, it's essential that you have a sense of trust in your homebuilder. When it comes down to actually executing the plan for your home, there are times when you'll simply need to trust your builder to do it right. So how do you develop that trust?
It really begins with the interview process. Any builder can put up nice pictures on his or her website that show beautiful new homes. But if you want to get a sense of your builder's character and communication, you're going to need to talk to that builder. Here's a helpful article that delves into how to effectively interview a prospective builder.
It's not enough to have a builder say, "Trust me!" You'll really want to dig a little deeper. In addition to asking questions of your builder, you'll want to talk to past customers to get a sense of what it's like to work with that builder. Here's a post that digs into that in a bit more detail.
Communication is Key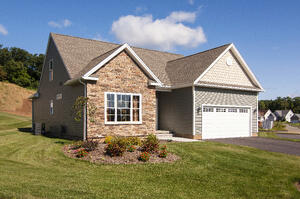 Having confidence in your builder's skill and competency is great, but that doesn't tell you what it will be like to work with him or her. You'll want a builder that communicates with you throughout the process—and even before building begins. We're committed to continually educating ourselves about best practices, but we feel that education is every bit as important for our prospective clients. That's why we offer free and informative information about the process such as our Building a House, Creating a Home eBook.
We also want to know what's on your mind. That's what was behind a post I wrote a while back called "Confessions of a Custom Homebuilder: What I Wish Clients Had Told Me." We're serious about wanting to know what our clients think, feel, and need before they start building a home with us.
When building your new Middletown home you definitely want a builder with the skill, experience, and knowledge of the newest technologies and best practices. But in order to make sure you get exactly what you want, you'll also want to make sure you have a builder you trust with your dreams and ideas—and one who will talk to you both before and during the building process to make sure you enjoy the experience as much as you enjoy your new home.