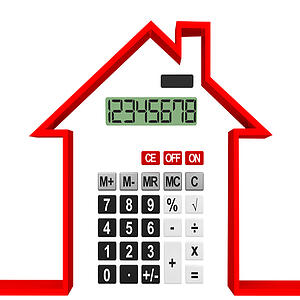 Building a custom home in Connecticut is an exciting process—but it's a big undertaking. And while discerning homeowners may like the idea of creating a home that's designed and built to their own expections, many of them wonder just where to start?
Should they shop for a neighborhood? Do they begin by looking at floor plans? Is browsing the Internet for what's hot in housing design the right way to get started?
One of the biggest components of building a custom home is deciding on your budget. It's important because it drives so much of the process and the decision making. Having big dreams for your home is great, but a healthy dose of reality is absolutely essential when it comes to planning your dream home.
As a matter of fact, we think budgeting is so important that we devoted a whole chapter to the topic in our free Wallingford Custom Home Guide. You'll find a lot of helpful tips for budgeting there, but for now, let's focus on two common bugeting blunders that can plague custom home builders.
Setting Your Budget Too High: It may sound a bit counter-intuitive to hear a builder say that you shouldn't over budget. But one of our goals is to help you build a home that fits your family's lifestyle—and a realistic budget is part of that. It's easy to get swept away in the excitement of building something that's uniquely yours. But if you push things too far outside of what's a realistic budget for you, the chances are that you won't be happy. It's hard to enjoy a new home if you're over-extended financially.
Setting Your Budget Too Low: Sometimes homeowners err in the opposite direction as well. They try to do too much without budgeting enough to get the job done. The fact of the matter is that—on average—custom homes cost about $100 to $200 per square foot to build. But if you want the features that come with a $200 per square foot home, you won't get it for $100 per square foot. If you want those features (and can afford them) you'll need to budget for them. Remember that the goal isn't to see how cheaply you can build your home. The goal is to get the best possible home for a budget you can afford.
The good news is that even though a reputable builder can't set your budget for you (that's your job), he or she will help walk you through the options you have so that you get the most out of the budget you have.
We've been building custom homes for families in Connecticut since 1985 and we've picked up a significant amount of building savvy along the way. We'd love to help you build the best custom home your budget will allow!