Nowadays, most home remodeling starts with a Google search. Homeowners looking for contractors type in something like "home renovation jobs near me," and a list of local candidates pops up instantly. The tricky part is sorting through that list. Your choices might seem more or less the same on a computer screen, but in reality, they may be vastly different. That's why it's essential to meet your candidates, ask questions, and identify reliable remodelers from the ones that will leave you high and dry.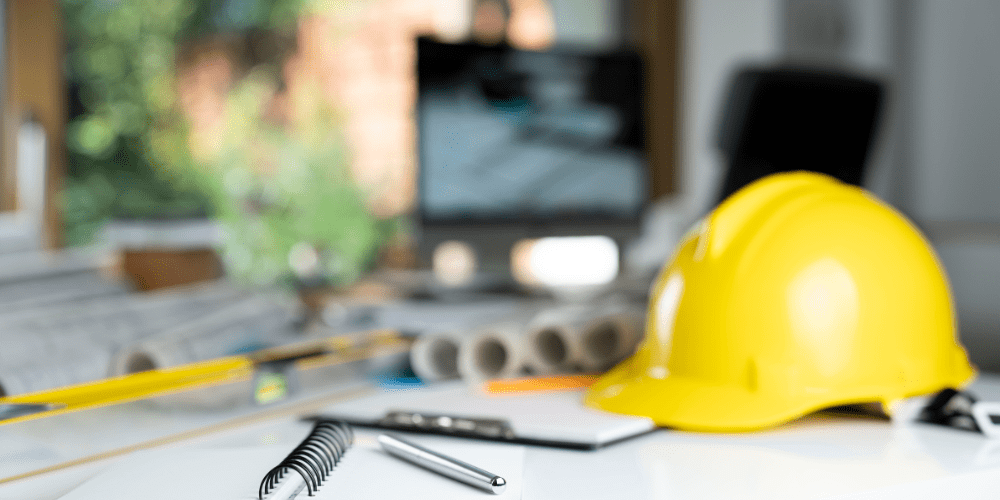 Evaluate your options using seven questions to ask contractors from Sunwood Development. These interview questions for contractors help you find the best contractor for your project — someone with the expertise to get the job done and character you can trust.
1. Are You Licensed and Insured?
It's always good to start with the basics. This is an essential question to ask a builder before hiring. If a remodeler's answer is anything other than, "Yes! And here's the proof," you had better cut and run. Working with an unlicensed or uninsured remodeler puts you and your project at risk. You may be liable if your project isn't in compliance with the correct permits and building codes or if someone gets hurt on site. Be sure to ask for physical proof of a builder's license and insurance. Under rules established by the Connecticut Department of Consumer Protection, anyone making permanent changes to a residence (a.k. a home remodeler) must have a home improvement contractor license to perform work. If the company has its own employees, it also must have workers' compensation and insurance coverage to comply with state law. Verify the information your prospective remodeler presents through the State of Connecticut license lookup.
2. How Long Have You Been Remodeling?
Asking about a contractor's history in the industry can reveal their qualifications and whether they have the right experience for your project. Established builders tend to have the kinks in their processes worked out, which equals smooth sailing during your remodel. However, you don't have to discount someone just because they have less experience than others. If you're thinking of hiring a candidate who has less experience, it may be wise to work on a small project with them first (and see how well they do) before jumping into more extensive changes.


3. What is Your Remodeling Process?
Most homeowners want to understand the complete picture of what their remodel will entail from the get-go. Asking questions about remodeling processes during your interviews helps you understand what to expect from your contractor. At Sunwood Development, our remodeling process breaks down into four steps. Step one is the interview — you're already well on your way to completing that step! Next comes design. The interview is where you get to know us; the design phase is where we get to know you. We create plans to your exact specifications and needs, and then it's time for construction. We provide clear communication to ensure you stay in the driver's seat of your project. Once construction wraps, it's a simple matter of making sure you love your new home — we're sure you will!
4. Where Can I See Your Work?
You can most likely find pictures of a contractor's work on their website. But it doesn't hurt to see more! Ask remodelers to show you pictures of past projects similar to what you want to achieve in your home. To do this, prior to your interview, you need to determine what you want out of your remodel. What type of remodeling are you planning? Whole-home or kitchen? Upscale or midrange? Once you know these answers, ask your remodeler for visual proof that they can deliver the results you're looking for. You can even ask to tour a model home or current project!


5. Can
You Work Within My Timeline and Budget?
This question requires you to do your homework before the interview. Before meeting with a contractor, you need to determine at least a general estimate of your budget and timeline. Look at your finances to determine how much you can spend or find other financing options. Next, look at your calendar to determine when you need to have your project complete and if there are any scheduling conflicts you may need to work around. Take this information to your interviews and ask whether a remodeler can complete your project within these limitations. 6. Who Will Be My Point of Contact?
Home remodeling is a complicated process, and it's essential to have a go-to person you can contact with questions, concerns, or anything else that may arise. Clear communication is especially crucial during the construction phase when you need to know — and work your life around — your remodeler's work schedule.
7. What Sets You Apart From Other Builders?
Questions to ask remodelers too often focus on logistics rather than getting to the heart of why your remodeler does what they do. This question is an opportunity to learn more about a remodeler's character and personality and decide whether they mesh well with you. Before asking this question, think about the qualities that are important for your home remodeler to have. Do you want someone with superior communication skills, a visionary mind, an exceptional work ethic, or all three? While listening to a potential remodeler's answer, see if they possess the qualities you're looking for. You can even ask for real-life examples of when they went above and beyond for past clients.
Itching to try these questions out on a remodeler near you? Contact Sunwood Development to see how 37 years of experience translates into ultimate remodeling results for your home.