Over time, a home will need to grow and change with the people who live in it as people's needs change and the small, quaint home a couple bought years ago is easily outgrown when kids, dogs, relatives, and guests come along.
Adding onto a house or doing renovations is just a necessity of home ownership, but when the time comes around to actually plan a home addition, it's easy for people to get overwhelmed by the idea of it all.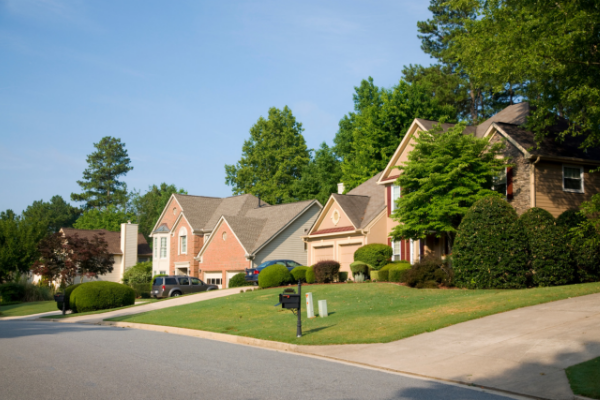 Should You Consider a Home Addition?
Living space needed by modern families is always changing due to lifestyle, aging and current economic factors. In 2012, many households were multi-generational; middle-aged people are caring for elderly parents and children who have returned home. If homes are to have a long life, they need to meet functional space requirements for multi-generational families. Everyone thinks space is important; size is a definite factor for home buyers and many people don't feel like they have enough space to go about their everyday lives comfortably.
With an eye on the future, architects and builders are using home additions and designing creative ideas for the use of space so that homes will meet the needs of evolving families. So, size does matter – at least when it comes to your home. If you're experiencing any of these growing pains, it might be time to consider adding the space you need to live in your home comfortably.
Adding More Space To Your Connecticut Home
Regardless of why you need more space, finding it is a challenge. One option, of course, is to build a new home that will better accommodate your needs. But is that the right choice for you? If you're wrestling with that decision, I invite you to download our free 4-page e-book, Should I Build a New Home or Remodel the Home I'm in? It will help you examine which choice is the right one for you.
But what if you really like the home and the neighborhood you're in? What if you've already decided that you want to stay? There are individual home remodeling projects that can expand your usable living space—or help you get more efficient use out of your existing space. You may be able to add rooms above your existing house, or use a bump out addition.
Where to Begin House Addition Planning
To begin with, a homeowner should assess what their needs are right now as well as what their needs may be years into the future. Planning an addition to a home, such as adding a guesthouse, can meet the current need of more space for kids and many years down the road the addition can be re-purposed and even rented out. Even projects that seem too big can often be tackled with some affordable do-it-yourself projects and small steps toward a larger goal.
Start out by doing some reading and writing down your needs—be sure to talk to your family so you have a clear picture of what the whole unit needs. Then shop around; talk to a few different contractors and anyone you know who has taken a project of this nature on before. Remember: the more information you have, the less overwhelmed you will feel so don't be afraid to take the necessary time to make an informed decision.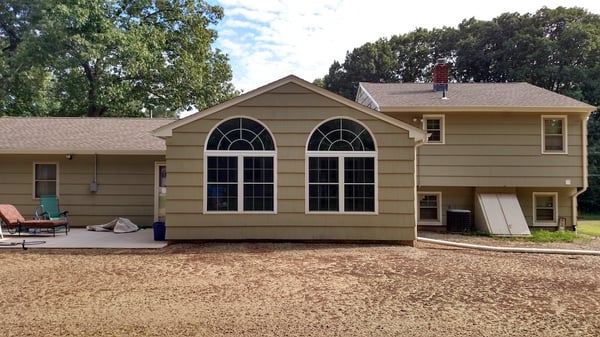 Home Addition Questions to Consider
Like with any project, it's important to have a plan before starting. A home addition or renovation can easily go horribly wrong without a clear goal and what steps will get it there. There are a lot of factors the homeowner needs to consider:
What is the ultimate goal? What is your dream house and how can that dream be obtained?
What DIY projects can you do on your own and what jobs require a hired professional?
How much can you afford to spend?
How long will the jobs take?
What materials will be used?
How could the renovations and remodeling increase your property value? How could they increase homeowner's insurance (like installing a pool would do, for example)?
Be sure to write everything down, plan it out and talk it over several times before getting started. Schedule in checkpoints, especially in the beginning, which will help you measure whether or not this project is on track.
Getting Started With Your Home Addition Plan
With everything decided, it will then be time to set the plans into motion. Whether someone is just doing simple renovations or putting an entire addition into their house, it's worth hiring or at the very least consulting a professional before getting started. Usually there are a lot of tips, tricks and trends that the homeowner isn't thinking about. Asking around and shopping around will most likely give them some great ideas and even help them save money.
Choosing Your Home Addition Materials
When it comes to choosing materials, both price and durability are things to consider. Everyone wants to save money, but buying the cheapest materials will likely lead to a flimsy, unreliable end product. Finding the right balance between affordability and sustainability will help any home renovation be a success.
Choosing eco-friendly building materials is also worth considering. The home can be a huge energy waster, from electricity to heating and cooling, but investing in environmentally friendly options can alleviate some of that consumption. Going green might cost more upfront, but eco-friendly materials typically pay for themselves over time in money saved on energy bills. Plus, they are almost always long-lasting, reliable products that will lead to a strong and durable (while still nice looking) home.
What are some earth friendly building materials to consider? Solar panels are one, and even if they don't produce all of a home's electricity they will be a great supplement to other energy sources. Other green materials like recycled wood and insulation are just as strong as their non-green counterparts but come from reused products. Sustainable living often starts in the home, and building with eco-friendly materials helps diminish that household's impact on the environment.
Planning a home addition or remodel might seem like a big undertaking, but with the right planning, good materials and plenty of help there is no project too big. A home needs to grow alongside the people who live with it, and any home addition is both necessary in the present and an investment for the future.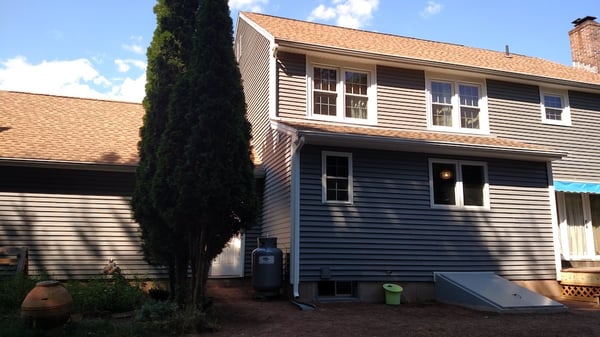 Bonus: 5 Popular Room Addition Ideas
A room addition is a great way to create functional new space for your home, without having to leave your neighborhood. Although it is a lot like building a house, adding a room can increase the resale value of your home. This depends on the type of room and the cost. Consulting a realtor or appraiser will help you determine the return on your investment.
Some of the popular room additions include:
Second Story Additions
Sometimes the only way to create space is to go up and this will dramatically change the exterior appearance of your home. Think creatively; your second story can include bedrooms, a family room, a media room or a kids' playrooms.
Attic Remodeling
While this technically isn't an addition, remodeling your attic into livable space gives your home the extra square footage you and your family need to live more comfortably.
Related: The Ultimate Guide to Attic Remodeling
Garage Additions
A well-designed garage gives you space for storing your car and belongings. You may also desire livable space above the garage or even an outdoor deck.
In-law Suites
Comfortable, private spaces for aging parents or extended family are a growing trend. An in-law suite addition can be a bump out addition on the main level so your older family member doesn't have to deal with stairs.
Bump Out Bathroom Addition
Does your home have a master bathroom? Adding the space to include a large master bathroom will increase the value of your home and give you a space you can enjoy every day.
Basement Remodel
A basement remodeling project can unlock a lot of potential space that's going unused. And that space lends itself to so many different options: A workout room, a home office, a playroom or a spare bedroom.
Related: Remodeling Your Basement: Utilizing Space in Your Home
Kitchen and Family Room Expansions
Create a larger and functional shared living space for food preparation and family entertainment. Remodeling your kitchen can do a lot more than simply give your existing kitchen a facelift. As perhaps the most-used room in the house, a redesigned kitchen can turn a cramped and crowded room into one where you're much more comfortable as a family.
Sunrooms and Enclosed Porches
Extended indoor living spaces add more light and protection from the rain and insects. These types of spaces typically add livable space to your home in the spring, summer, and fall.
Related: Converting Your Middletown Porch Into a Sunroom
Sometimes, instead of moving, customizing your home to meet your current needs is the very best option!