When you start looking at floor plans for a new home the number of choices can be overwhelming. At Sunwood Development we currently offer more than 20 floor plans from which to choose. Why so many choices? Your needs and your sense of style won't be exactly like those of anyone else. If you have a young family, what you're looking for in a new home will be different than what a more mature family may want. So what are some of the features you'll want to keep in mind to ensure you get the best floor plan for a young family?
Common Rooms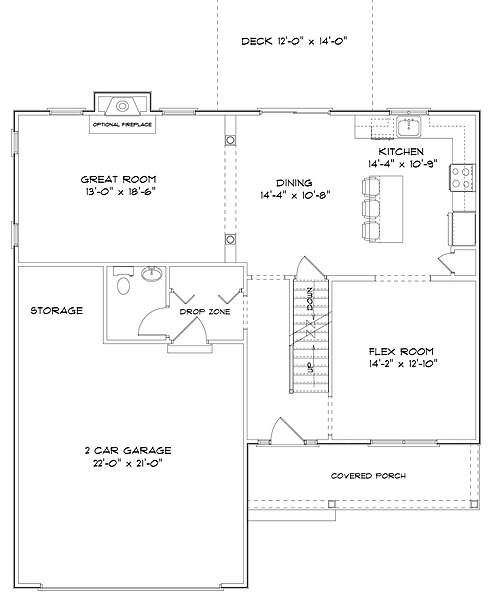 Shared space is important for young families. We'll use the lower level of our Ascott floor plan as an example. You'll notice that the Kitchen, Dining area, and Great Room are all open to one another. If you have younger children, you can watch them playing in the great room while you prepare meals. There is also a flex room that can be used as a playroom or a home entertainment room if you want extra space where toys don't have to be picked up all the time. The 2-car garage includes extra storage space and there's a drop zone for coats and boots before coming into the house.
Bedrooms, Bathrooms, and Beyond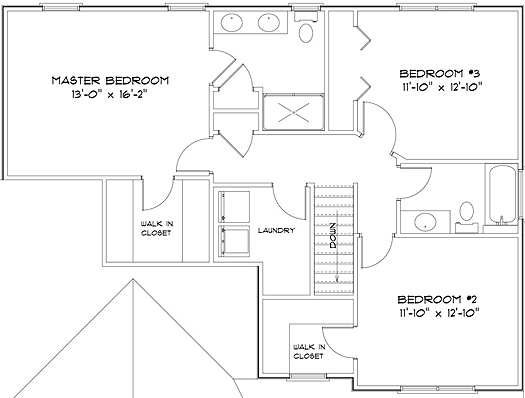 The Ascot locates all bedrooms on the upper level of the home. That can be a nice feature if you have smaller children who need to go to bed earlier. The adults can still be up (and even have friends over) without disturbing the kids. You'll notice two bathrooms on the upper level—a master for the adults and a separate bathroom for the kids. In addition, the Ascot puts the laundry room on the second level since that's where most of the laundry will be generated. That makes gathering dirty laundry and redistributing clean laundry easy. (Click here for larger, more detailed renderings of the floor plan)
Room for Expansion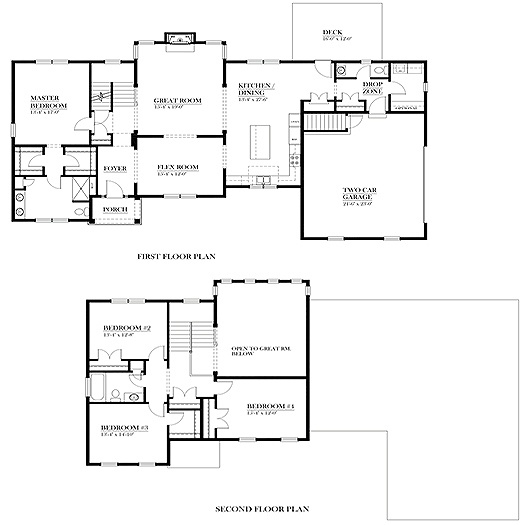 What if you have a young, growing family—with kids that are a little older and you want to allow some room for expansion? That's where a plan such as the Harrison offers a bit more flexibility. You'll still have many of the same rooms available (Kitchen, dining area, great room, drop zone, and flex room), but with a little more space for the bedrooms upstairs. This plan puts the Master bedroom on the first floor so that the kids have more privacy. The extra bedroom upstairs allows for an expanding family—or provides you with a guest room for visitors. (Click here for a more detailed look at the floor plan)
Those are just two of the options you can consider if you're looking for a new home for a young family. Click here for other options. The beautiful thing about a custom home is that it can be tailored to your needs. Any of the floor plans we offer can be customized to your specifications. It's also important to know that we can build in one of our elegant communities, or on land you find on your own. The choice is yours.