There is a lot to love about the great state of Connecticut. It's not surprising that patch.com recently reported that 24/7 Wall St. ranked the Nutmeg State as the third best place to live in the entire country! That ranking is based largely on socioeconomic factors such as the state's low unemployment rate, it's low poverty rate, and its overall health (Connecticut boasts a life expectancy of more than 80 years).
The weather is pretty nice in Connecticut as well. Using Middletown, CT as an example, the average summer temperatures rarely break into the mid-80s (84 degrees is the average for July—the warmest month). Winter temperatures are quite moderate as well with the average lows only getting down to 20 degrees in January (the coldest month). So, you get a real winter—without having extremely low temperatures. There's plenty of moisture (with about 52 inches of precipitation) but not too much!
Of course, there is a lot more to great Connecticut living than just socio-economic factors and nice weather. Here's a look at some of the advantages that Connecticut has to offer.
1. Enjoy the Outdoors
The beach may not be the first thing that comes to mind when you think about Connecticut, but no matter where you are in the state, you're never more than two hours away from the ocean! Some of the more popular beaches in the state include Calf Pasture Beach in Norwalk, Hammonasset Beach State Park in Madison, Ocean Beach Park in New London, Rocky Neck State Park in East Lyme, Sherwood Island State Park in Westport, and Silver Sands State Park in Milford.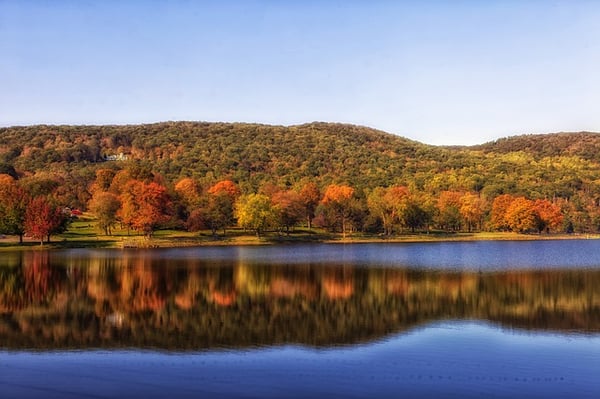 Connecticut is also a great state for hiking. You can actually hike a stretch of the Appalachian Trail from Sherman to Salisbury. Or you can enjoy one of the many trails in the state parks and forest preserves such as, Bear Mountain (Mount Riga State Park) in Salisbury, Bigelow Hollow State Park in Union, Bluff Point State Park in Groton, East Rock in New Haven, Macedonia Brook State Park in Kent, or Mount Tom State Park in Litchfield, just to mention a few.
Of course, you won't want to miss out on "leaf-peeping" in the fall. There are windy roads and rolling hills all around waiting to be explored. No matter what your favorite fall leaf color is, you'll find it on Connecticut's back roads. Feast your eyes on a wide array of reds, yellows, and oranges. Of course, you don't have to spend your whole day driving. There are plenty of interesting places to explore along the way—whether you're looking for a bite to eat, or wanting to do some antiquing.
2. Culture (History, Arts, & Entertainment)
Mystic Seaport, is a special place for hands-on history. One of the globe's premiere ship museums, it is home to the Charles W. Morgan, the last wooden whaling ship. The recently opened Thompson Exhibition Building has made the place even more interesting.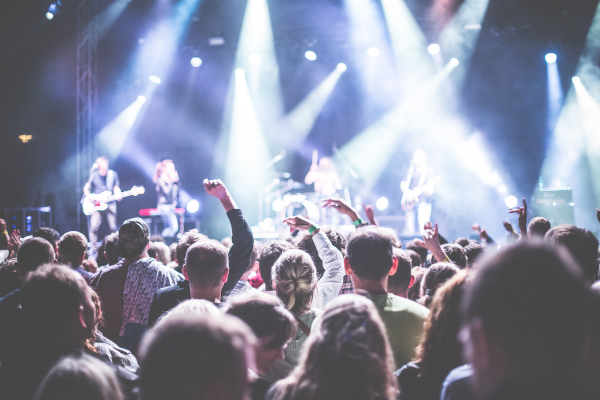 If you're interested in the performing arts, you'll want to check out College Street Music Hall in New Haven. The hall was reopened in 2015, after standing vacant for about 12 years. In recent years it has become "the go-to place" for the best artists on tour and consistently attracts acts that would normally skip Connecticut on their way between Boston and New York.
If you're looking for live music, you can find a wide variety including places such as the Sidedoor Jazz Club in Old Lyme. This small club was built specifically for jazz music, and there's not a bad seat in the house. Or, if you're looking for something a little more casual, you can check out Open Mic Night every Tuesday at The Acoustic in Bridgeport. Whether you want to play yourself, or just enjoy local talent, it's a great place to discover up-and-coming musicians and catch established artists.
3. Explore the Connecticut Wine Trail
Connecticut is one of the fastest growing wine-producing regions in the United States. For proof take a trip down the Connecticut Wine Trail. Visit 25 different wineries spread throughout the state including wineries such as Miranda Vineyard and Sunset Meadow Vineyard in Goshen, Haight-Brown Vineyard in Litchfield Hills, Bishop's Orchard Winery in Guilford, Charmed Vineyards in Clinton or Salt Water Farm Vineyard in Stonington.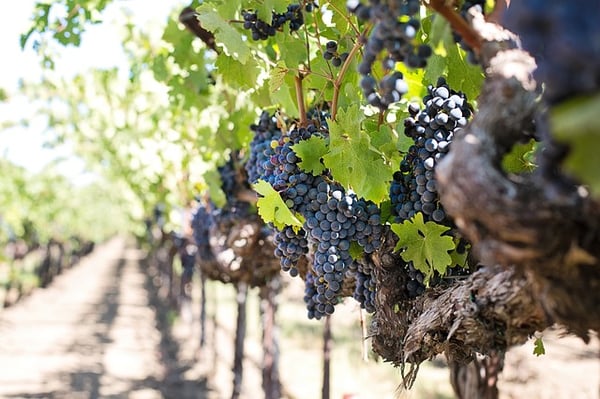 Of course, a trip to a Connecticut winery is about so much more than just drinking wine. The experience lets you relax and savor the location, atmosphere, and food with friends.
4. Something is Always Brewing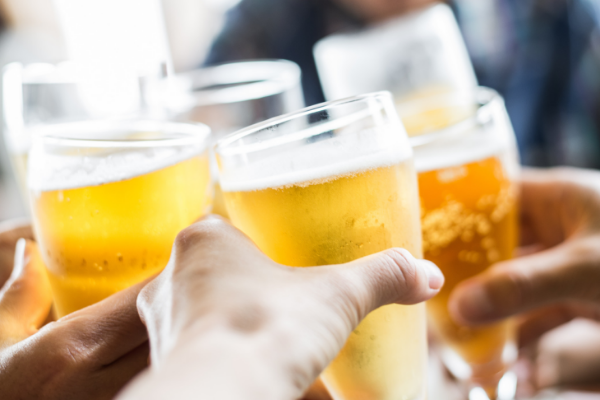 One reason beer aficionados love Connecticut is that there are so many places they can sample so many different kinds of craft brews, including microbreweries and local pubs. There are plenty of tastings, events, and fundraisers at Connecticut's microbreweries. If you enjoy sampling some suds you may want to check out some of the better-known breweries including Two Roads Brewing Company in Stratford, Thomas Hooker, in Bloomfield (named for perhaps the states most prominent public figure from Colonial times), and City Steam Brewery in Hartford. You can find many more options at CT Beer Trail.
5. Great Outdoor Dining
If you enjoy eating al Fresco, you've got some great choices. If you're looking for a casual outdoor dining experience you may want to visit The Place Restaurant in Guilford where you can enjoy wood-fired clams, lobsters, fish, chicken, steaks and sweet corn while seated on tree trunks at large outdoor tables. Bring your own sides and drinks during the season from May 1 through September and on weekends through October.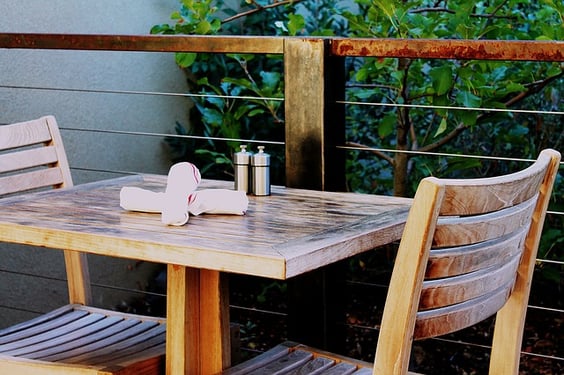 Or, if you're looking for something a bit more elegant for a special occasion, try Shell & Bones Oyster Bar and Grill in New Haven where you'll find an outdoor deck with the best views in New Haven. In the summer, retractable glass panels pull back to allow the interior dining room to enjoy the salty breezes—and the fantastic menu that includes fresh raw bar selections.
6. Discover Small Town America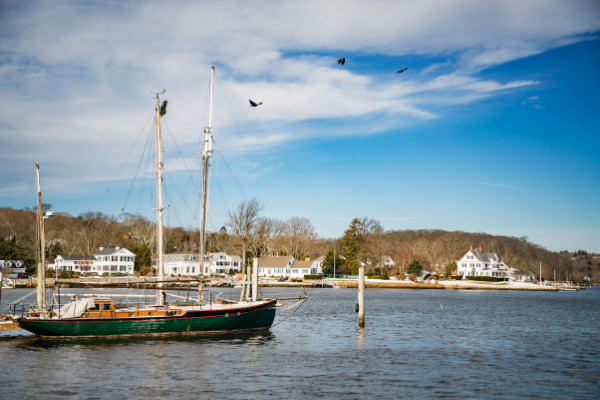 Essex Village may well be the quintessential Connecticut town. The well-known travel guide, 1,000 Places To See Before You Die gave it the distinction of being "The Perfect Small American Town." Essex Village is also home to the historic Griswold Inn—the oldest continuously run tavern in the United States. You can enjoy a cold brew with a side of history!
7. Great Communities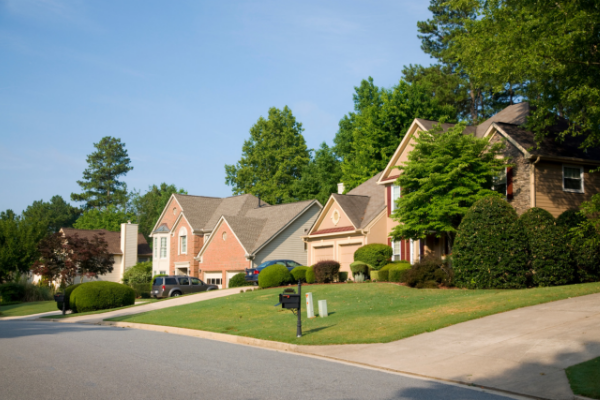 In addition to all the great things to do in Connecticut, it's a great place to live. If you're looking for the perfect small community for your new home, you'll want to explore the options at Magnolia Ridge. Magnolia Ridge in Middletown's north-west countryside location offers ten beautiful new construction homes with up to 2600 sq. ft. of modern living space. Magnolia Ridge is a quiet neighborhood surrounded by meadows, farmlands, and woodlands, yet only minutes away from Interstate 91 and CT Route 9. A 30-minute drive to Long Island Sound offers sandy beaches and fishing.
Even More Advantages
Of course, there are more than just seven advantages of living in Connecticut. Here's a look at some additional benefits to living here.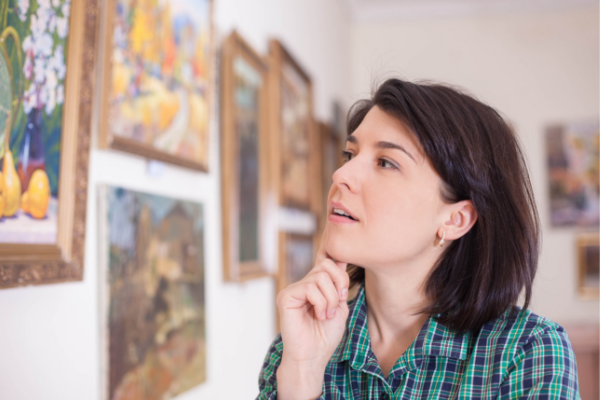 We've mentioned the CT Wine Trail and the CT Beer Trail, but you can indulge in another kind of enjoyment along the Connecticut Art Trail and take advantage of this collection of more than 20 world-class museums and historic sites.
While there is no denying the appeal of leaf-peeping in Connecticut's beautiful woods, that's not the only fall activity available to you. Late summer and early fall mean fair season in Connecticut. There are plenty of fairs scattered across the state for your enjoyment, including Durham Fair, Haddam Neck Fair, Woodstock Fair, Bethlehem Fair, and Portland Fair—just to name a few.
And lest you think that outdoor activities cease when the temperatures drop, think again! When it gets cold, the bold get going at Connecticut's ski resorts. Check out the amenities at Powder Ridge Mountain Park and Resort in Middlefield, Mohawk Mountain in Cornwall, Ski Sundown in New Harford, Mount Southington in Plantsville, or Woodbury Ski Area in Woodbury.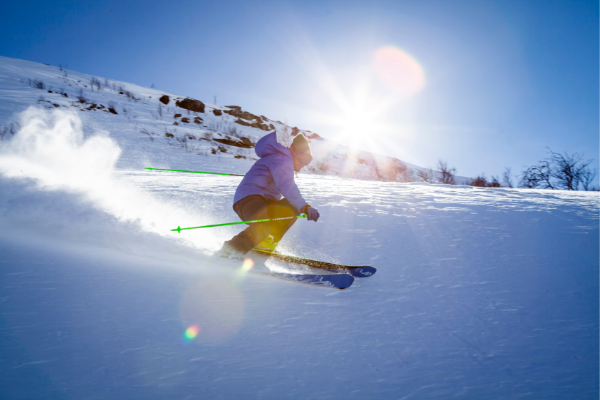 While it's nice to bask in the serene scenery of Connecticut, it's still quite convenient to take advantage of the excitement and energy that the Big Apple affords. It's only about 100 miles to downtown Manhattan (about a 2-hour drive, depending on traffic). Or you can leave the car at home, skip the driving (and parking hassle), and take a roughly 3 ½ hour train ride into the City to enjoy New York's offerings of theatre and fine dining.
When it comes to choosing a great place to live and to build your dream home, Connecticut has a lot of advantages.
Adapted and updated from the original post