5 Advantages of Living in Connecticut
Connecticut, often overlooked in the shadows of its bustling neighbors like New York, is a gem waiting to be discovered. With its rich tapestry of history, culture, and natural beauty, the Nutmeg State offers a unique blend of small-town charm and big-city sophistication. Whether you're contemplating a move or simply curious about what makes Connecticut tick, our guided tour into the state's allure will reveal why many believe it's not just a good place to live, but an exceptional one. Join us as we explore the myriad benefits of living in Connecticut and uncover the essence of its captivating lifestyle.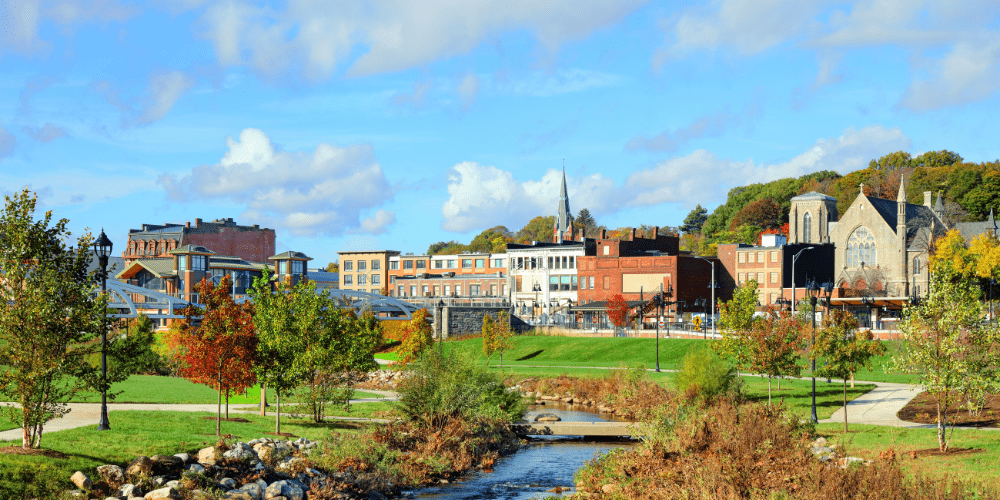 Is Connecticut a Good Place to Live?
Absolutely! As a family-owned business based in the Nutmeg State for nearly four decades, Sunwood Homes have experienced firsthand the numerous benefits of living in Connecticut. But what makes Connecticut so special? Let's delve into the Connecticut lifestyle that awaits you.
What's So Special About Connecticut?
1. Outdoor Adventures
Connecticut is beautiful. The state is bursting with wilderness to explore, from the dense Appalachian Mountains to the sparkling waters of the Atlantic. Enjoying the beauty of local parks is one significant benefit of living in Connecticut vs. New York or cities with limited outdoor access.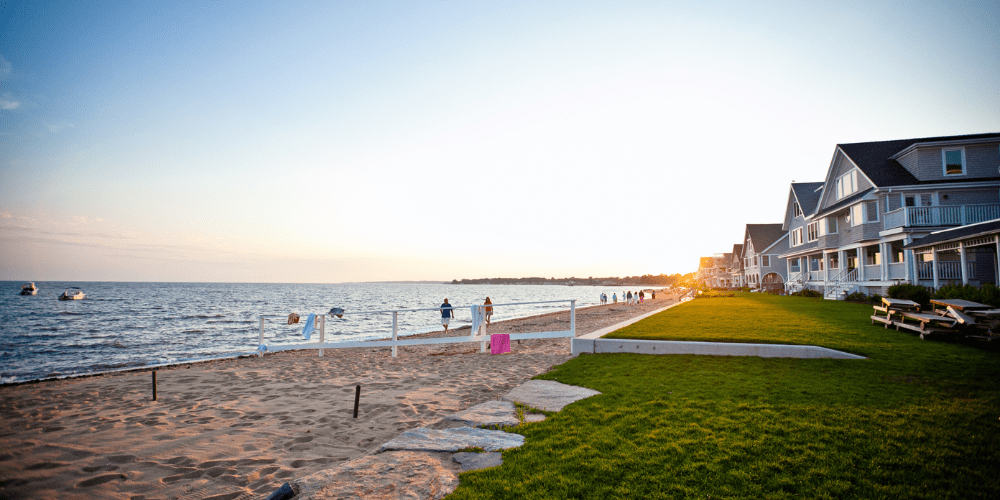 Beaches
You're never more than a two-hour drive away from the ocean in this compact state, and you have plenty of options for where to go for a beach day. Camp and frolic at Rocky Neck State Park,. Or hike the boardwalk at Silver Sands State Park in Milford to find the perfect place to picnic. At Calf Pasture & Shady Beach in Norwalk, you can get a game of beach volleyball going or work up a sweat at the skatepark.
Hiking Destinations
Connecticut is also an excellent place for hiking. The state's section of the Appalachian Trail from Sherman to Salisbury is perhaps the most iconic hiking destination. But there are many trails in the state parks and forest preserves to uncover too. Bike at Bluff Point State Park in Groton, explore 9,000 acres of forest at Bigelow Hollow State Park in Union and reward your hiking efforts with stunning views of the Catskill and Taconic Mountains at Macedonia Brook State Park in Kent.
Road Trips
If you like to view nature from the comfort of your vehicle, you won't want to miss out on "leaf-peeping" in the fall. Feast your eyes on a wide array of reds, yellows, and oranges as you traverse windy roads and rolling hills. Of course, you don't have to spend your whole day driving. There are plenty of exciting places to stretch your legs along the way — whether you're looking for a bite to eat or want to do some antiquing. Check out 17 of Connecticut's best back roads for our suggestions on where to travel this fall.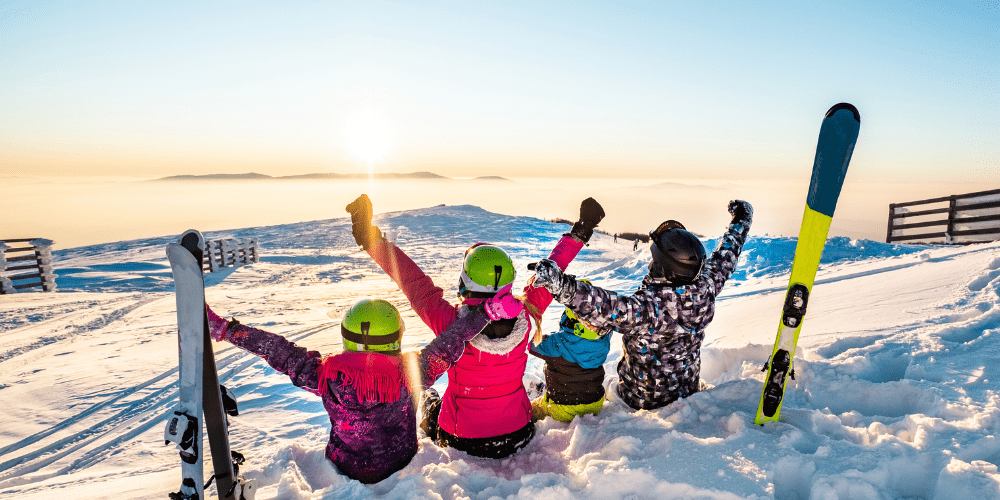 Ski Resorts
If you think that outdoor activities cease when the temperatures drop, think again! When it gets cold, the bold get going at Connecticut's ski resorts. Mohawk Mountain in Cornwall and Ski Sundown in New Hartford host all the winter shenanigans you can imagine. But you don't have to wait for winter at the Powder Ridge Mountain Park and Resort in Middlefield, which is open all year round for mountain biking, disc golfing, ziplining, and other summer activities.
2. Excellent Education Opportunities
From elementary schools to prestigious higher education, living in Connecticut means access to some of the best educational opportunities in the nation. According to the National Association for Education Statistics, Connecticut students test above the national average for subjects like math, science, and reading. Connecticut also ranks as the 8th best state overall for education on the U.S. News & World Report website, with a high school graduation rate of over 88%. Once students graduate, they can continue their education at a number of higher education institutions, including the prestigious Yale University, Wesleyan University, and the United States Coast Guard Academy.
Curious about where to find the best schools in Connecticut? Check out the rankings on Niche!
3. Big City Culture, Small-Town Style
Living in Connecticut gives you all the stimulation of a big city without the hustle and bustle. Whether you're a history buff, music fanatic, artist, or a lover of small-town America, the state has something for you.
Music Venues
If you're interested in the performing arts, you'll want to check out College Street Music Hall in New Haven. The hall is "the go-to place" for the best artists on tour and consistently attracts acts that would normally skip Connecticut on their way between Boston and New York. Find more live music at local clubs like the Sidedoor Jazz Club in Old Lyme. This small club is explicitly built for jazz music, and there's not a bad seat in the house. Or, if you're looking for something a little more casual, you can check out the Park City Music Hall in Bridgeport. You can book the venue and try your hand at performing or just listen to local talent; it's a great place to discover up-and-coming musicians and catch established artists.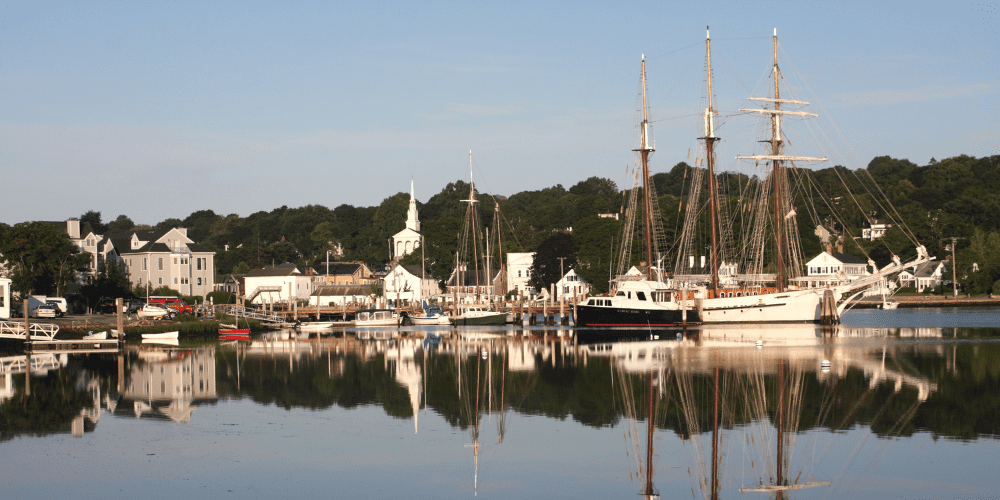 Historic Sites
Mystic Seaport Museum is a special place for hands-on history. Walk along the water and through the streets of a replicated 19th-century seaport village constructed from authentic 1800s New England trade shops and businesses. One of the globe's premier ship museums, it also houses Charles W. Morgan, the last wooden whaling ship.
You also won't want to miss Essex Village either. The well-known travel guide 1,000 Places To See Before You Die gave it the distinction "The Perfect Small American Town." Essex Village is home to the historic Griswold Inn — the oldest continuously run tavern in the United States. You can enjoy a cold brew with a side of history!
And if you're craving a little more, Connecticut is only about 100 miles to downtown Manhattan (about a two-hour drive, depending on traffic). Or you can leave the car at home and take a roughly three-and-a-half-hour train ride to enjoy the Big Apple's offerings.
4. Fine Dining and Drinks
Speaking of a cold brew, Connecticut is known for having some of the best locally sourced adult beverages and eateries around.
Breweries
There are many microbreweries and local pubs where beer aficionados can sample suds. Try the Two Roads Brewing Company in Stratford and Thomas Hooker Brewery in Bloomfield. Find more options along the Connecticut Beer Trail.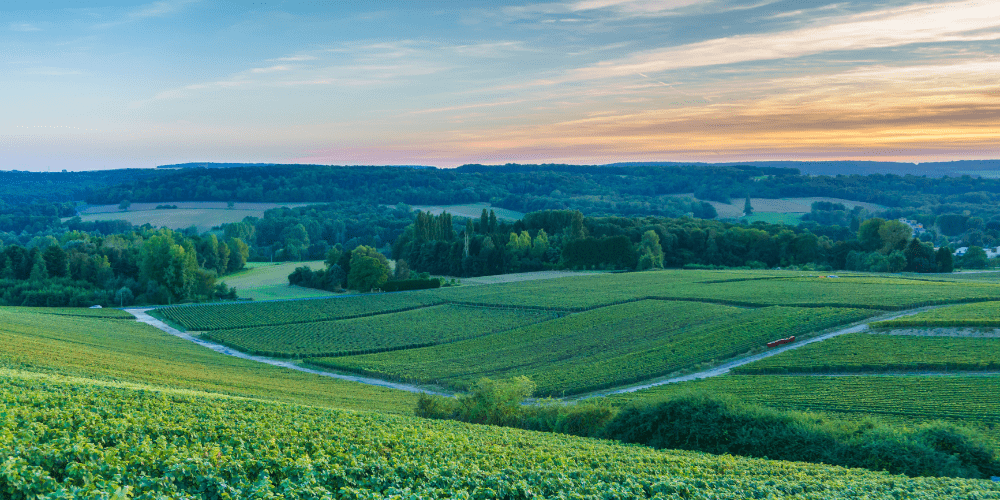 Wineries
Or, for a change of palette, take a different trail — the Connecticut Wine Trail. Visit 25 different wineries spread throughout the state, including wineries such as Sunset Meadow Vineyard in Goshen, Bishop's Orchard Winery in Guilford, and Salt Water Farm Vineyard in Stonington. Of course, a trip to a Connecticut winery or brewery is about so much more than just drinking. The experience lets you relax and savor the location, atmosphere, and food with friends.
Outdoor Dining
Don't just fill up on beverages! Enjoy beautiful scenery and sustenance by eating al fresco at one of many outdoor dining venues. For a casual outdoor experience, visit The Place Restaurant in Guilford and dine on wood-fired clams, lobsters, fish, chicken, steaks, and sweet corn while seated on tree trunks at large outdoor tables. Bring your own sides and drinks during the season from May 1 through September and on weekends through October. If you're looking for something a bit more elegant for a special occasion, try Shell & Bones Oyster Bar and Grill, where you'll find an outdoor deck with the best views in New Haven. In the summer, retractable glass panels pull back and flush the interior dining room with salty breezes while you choose from a fantastic menu that includes a fresh raw bar.
5. Great Communities
In case it isn't already obvious, we love Connecticut. Even more so, we love our hometown of Wallingford; in Sunwood Development's opinion, it's the best town in Connecticut to live in. Located in Central Connecticut, just a half hour from the state capitol in Hartford, Wallingford is a picturesque example of New England's small towns. As a bonus, it's centrally located between Hartford and New Haven; and New York and Boston.
History runs deep here, with the Wallingford Victorian Inn, an authentic Grand Queen Ann Victorian constructed in the 1890s, standing watch over modern life. There are local wineries, live music venues, parks, quaint shops, and pretty much anything else you could want from a small town — including great homes!
Contact Sunwood Development to learn more and create your new home or upgrade your current living situation with a bespoke remodel in one of the best places to live in Connecticut.
Adapted and updated from the original post