Confessions of a Custom Homebuilder: "What I Wish Clients Had Told Me."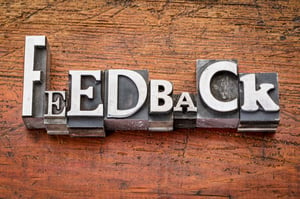 Building custom homes is a pretty unique activity, even among builders. Being the company that translates clients' hopes and dreams into a real home is a big responsibility and a massive undertaking.
When you partner with a homebuilder to bring your dream home to life, there are some things they'll want to hear from you. Here are the top pieces of information you can share to make the task of building your custom home a little easier.
What Your Actual Budget Is
You might not want to give away all of your financial secrets, and that's understandable, but it's a lot easier for your custom homebuilder to guide you toward a realistic finished product if they have an accurate idea of your budget. We know the phrase "money is no object" rarely applies; tell us where you stand so we can help give you the best house for your budget.
Your Must-Haves and Deal-Breakers
When you're meeting with us for the first time, have a list of your must-haves and deal-breakers on hand so we know what we need to aim for when designing your home. If we know ahead of time what you absolutely can't do without (and what you simply can't live with), we can shave some time off the planning phase.
More Details About Your Style…
Home design these days is a very broad subject, with endless options for style, color, finishes and more. The more detailed you can be about your style and what you (and your spouse or partner) like, the better equipped your custom homebuilder will be to deliver what you want.
…And Your Lifestyle
Do you love to cook? Are you planning to retire to the Caribbean when your kids go to college, or do you want to age in place? Are you committed to green building, or do you need a very large garage for your classic car collection? Details about your lifestyle and your future plans can help a custom homebuilder design and build the perfect home for you.
How Much Input You Expect to Have
We get it. You're spending a lot of money on building a dream home, and you want to be involved. However, if you expect to have daily updates or weekly visits to the building site, you might actually impede progress. It's always better to discuss how much input you want to have up front so you can reach a compromise that works for both you and your custom homebuilder.
What We Did Right or Wrong
Perhaps the most important information you can give your custom homebuilder is about your experience working with them. At the end of your project (and throughout the process), be honest about what you loved and what they could improve upon. You will be doing them and their future clients a great service!
Custom homebuilders tend to be perfectionists – they want to build homes they'll be proud to put their name on and that their clients will love, and communication is a big part of that. Tell your homebuilder what you need and expect early on and you should find that they go out of their way to deliver.