How Often Should I Hear from My Homebuilder?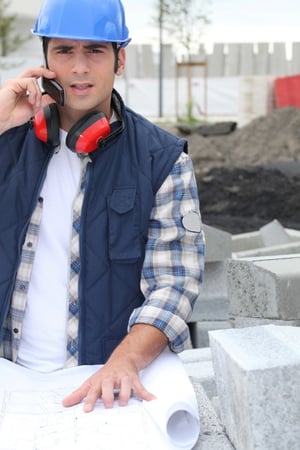 Most people who decide to build a custom home will only ever tackle one whole house project in their lifetime. It's not surprising, therefore, that many are uncertain about what to expect from the process. One of the most common questions we have from customers going through the process of choosing a contractor is how often they will hear from us. So we thought we'd give them a broad view of the relationship and communication between customer and homebuilder during the custom home process.
Early Meetings
During the conceptualization and early planning stages of your project, while you are choosing finishes and deciding on floor plans, you're likely to have more contact with your custom homebuilding team. That contact will probably be primarily with the sales and design team and perhaps occasionally with project managers or construction managers, who may weigh in on timing, structure or logistics.
Most of the major decisions about your house will be taken early on during the custom home process, however, before ground is even broken. Once those decisions are made, it's normal for communication to be less frequent.
Progress Updates
Your homebuilder has one primary focus: to build you the best possible home. While they are likely to have project managers and other administrative staff working on your project, you might not get updates as often as you might expect. Here are some insights into what you can expect:
Your custom homebuilder will probably give you an estimated project program, tell you how long the whole project will take and outline major milestones in broad strokes.
Many homebuilders will contact you by phone or email every week or every other week just to confirm that everything is on track and that your house is progressing according to schedule.
Other than confirming that all is progressing on schedule, most custom homebuilders will only contact you if there is a problem or a question they need answered.
Good contractors will understand, however, that you are anxious to get into your new home, and they will designate someone to answer your questions. Try to limit the frequency of your questions though, as they can delay progress.
Avoid visiting the building site, particularly during working hours, when you're not expected. Unscheduled visits to the site can slow down progress, and as much as you want to get an update on the progress, you might make the final delivery of your home take longer.
No News Is Usually Good News
The most important thing most people should know about the custom home process is that in construction, no news is almost always good news. Generally, if everything is going well, you will hear less from your homebuilder.
It can be tough to wait it out, though, and many good homebuilders will understand that. Just remember that patience is a virtue in the homebuilding process, and trust that you've chosen a great contractor who wants to complete your home as much as you want to move in.