Should Trends Influence Your CT Homebuilding or Remodeling Decisions?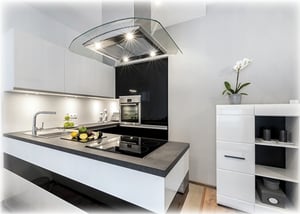 The housing industry (which includes both builders and buyers) has always paid attention to current trends. If you're doing research before building or remodeling a home, you'll find no shortage of information about "What's Hot and What's Not" when it comes to current trends.
But should you allow current trends to influence your decisions about how to design, build or remodel your Connecticut home? Shouldn't the decisions you make be your own—based on what you like or don't?
Related: Should I Build or Remodel?
It can be helpful to distinguish between a trend and a fad. Fads come and go—sometimes so fast that it makes your head spin. Fads also tend to focus more on more superficial elements, such as colors, textures and other finishes. True home trends tend to reflect more substantial lifestyle shifts. The shift away from having the kitchen as a workspace that was cut of from the rest of the home to being the home's center of activity is a trend. It reflected how people wanted to live. The same is true of open-space design. There has been a distinct move away from smaller, closed off rooms to floor plans that employ a "great room" concept in which multiple rooms (such as the kitchen, family room and dining area) coexist without walls to separate them.
How do you keep track of trends that could impact the floor plan you choose or the kinds of things that will make your remodeling project more successful and rewarding?
That's the whole idea behind the 2016 Home Design Guide that we created for you to download for free. This resource explores current trends and offers tips and inspiration to help you design and create the perfect home for your family. It takes a practical look at which design trends and details are important when designing the ideal kitchen. The e-book also helps you consider the most important aspects of creating an inviting living room and covers trends and ideas for making your bedroom a perfect personal retreat.
Your home should match your personality and lifestyle, and nobody can (or should) make style decisions for you. But looking at current trends—driven by what makes people more comfortable in their homes—can help you take principles of good design and make them uniquely yours!