Lighting Trends for your Wallingford Remodeling Project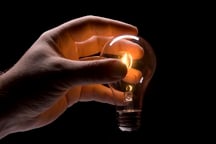 One of the most easily overlooked aspects of a home remodeling project is one that can actually have a huge impact. Quality interior illumination finishes off a remodeling project like nothing else. Don't make the mistake of letting good lighting be an afterthought! It can add so much to the overall look and feel of your home. Here are a few trends that experts expect to see in the coming year.
Deep metal tones and rough brushed metal surfaces on fixtures provide a classic-but-trendy look that is that is experiencing growing popularity.
Chandelets are small beaded chandeliers that are becoming increasingly popular. Not intended as the focal point of your lighting system, these chandelets can offer a nice accent.
Bringing back the track! To be honest, track lighting has never really went away, but it's enjoying a resurgence at the moment. The newest trend is hidden track lighting, in which the track is hidden and the fixtures appear to be independent. Look for growing popularity of dimmed and shaded track lighting.
Sconces have become a more prominent trend as wall lighting in general has become increasingly popular. Current sconce styles appear to fall into one of the following categories: Vintage, retro, modern, or futuristic. Because sconces are seen, in a sense as wall hangings, they tend to be dramatic and decorative.
The emergence of green building has ushered in one of the biggest current lighting trends: an increased use of natural light. An increased use of natural light in your home remodeling project will, of course, require more involvement by your building contractor than your electrician, and will be determined by windows, doors and even skylights.