How to Interview CT Remodelers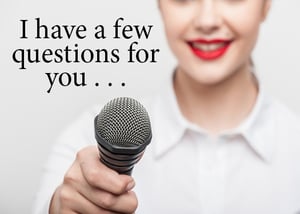 You may already have some clear ideas about changes you want to see made to your Connecticut home in order to make it more comfortable, convenient and enjoyable. But until you find the right remodeler to make that happen, all you have are ideas.
Maybe friends or relatives have suggested the name of a remodeling company to you. That's a good place to start, but it's your home, so you want to make sure you're happy with the professional you choose.
One of the keys to selecting the right contractor is having a face-to-face and interviewing someone from the company who will potentially be working on your home. Here are a few tips on how to do that so that you get the kind of information that will enable you to make an informed decision.
Start with some basics. You'll want to know how long your remodeler has been in business. Not only does this give you some idea as to the company's experience, but it also lets you know that you're dealing with someone who will be around for a while. You'll want to ask about liability insurance and about how long their workers have been with them. Naturally, you'll also want to ask for references and even images of projects they've done in the past.
Get project specific: You'll want to ask potential remodelers if they've ever worked on a project that's similar in size, scope or complexity to the one you have in mind. There's a big difference between a simple remodel of a bedroom and the complete redesign and rebuilding of a kitchen, for instance. You don't want to choose a builder who's going to be in over his head.
Ask for ideas: You may have a direction in mind for your project, but you really want to work with someone who is creative and innovative and offers the best That also gives you an idea of how your remodeler will react if and when he or she runs into unforeseen snags.
Ask about communication: Try to get a sense of how your remodeler will communicate with you throughout the process. Make sure it's a style you are comfortable with. Take note as to whether the remodeler really listens to your ideas and concerns. If the contractor obviously has his or her own agenda, you may not be happy later.
Ask for informational resources: This is a good way to gauge whether or not the remodeler you're considering is really interested in helping you come up with the best solution for your needs. For instance, we offer a number of helpful, free resources to potential clients—whether or not they decide to use us for their remodeling project.
In short, don't simply go with the first remodeler your friends and family suggest. And don't limit yourself to the first one you find online. Ask some questions to make sure you're getting a remodeler you'll feel comfortable with.