Green Building Market Expected to Increase Dramatically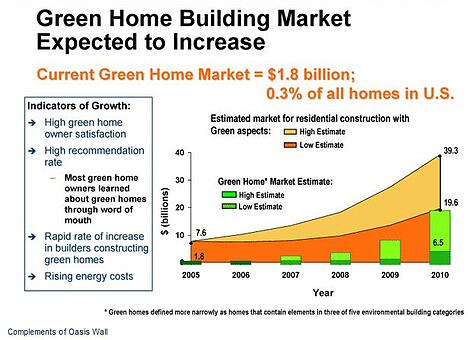 The green building trend has been skyrocketing over the past several years. More people are building green - some are going all green and some just want to include a few green features. We found some interesting statistics that support this big push towards green building.
In the United States alone, buildings account for (According to USGBC):
72% of electricity consumption
39% of energy use
38% of all carbon dioxide (CO2) emissions
40% of raw materials use
30% of waste output (136 million tons annually)
14% of potable water consumption
After reading these, it makes a lot of sense to start going green. You spend a little more upfront to save precious resources, but also money on monthly utilities. What do you think? Would you rather spend additional money upfront to save in the long run?