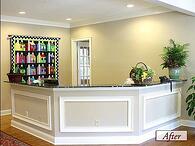 Are you trying to decide how many bedrooms to include in your new home?
Here's a tip: think of how many bedrooms you will need for your family to live in and then add one more. Why should you include an extra bedroom in the design of the home? Here are a few reasons why adding one more bedroom will be well worth it:
To Accommodate a Growing Family
If this is your first home, you might be buying a house because you are getting ready to start a family. Perhaps you have thought about the number of bedrooms according to the number of children you plan to have. However, it is always a good idea to have an extra bedroom just in case you need a little bit more room. You could decide a few years in the future that you want three children instead of two, and if you have an extra bedroom you will be able to accommodate a larger family. You also might find yourself caring for older relatives for a period of time, at which point the extra room can also come in handy.
To Improve Your Resale Value
Another advantage of having an extra bedroom in the house is to improve the value of your home for the future when you go to sell it. The extra bedroom will be a desirable feature for potential buyers and they will pay a higher price for it. Also, if all of the other comparable properties on your street have a certain number of bedrooms and you have fewer bedrooms, this can take down the selling price of the property quite a bit.
To Use as an Office or Hobby Room
Having a spare bedroom in your home allows you to use the space for many different purposes depending on your needs. If you work from home, you can set up a home office in the room so that you will have a space that is free from distraction. If you have a hobby, you can set up the room to be your own personal art studio, music room, workshop, or anything else. This frees up space in the rest of your house and gives you a dedicated space to enjoy your passion.
To Host Friends and Family
If all of the rooms in your home are currently in use, where will your friends and family stay when they come to visit you? If grandma and grandpa stay over on the holidays, will they have to sleep on the couch? Without a guest bedroom, your visitors will have to sleep in common areas such as the fold-out couch, and this is inconvenient for everyone. A spare room can be used as a guest bedroom whenever you have company and then can be converted back to an office, study or hobby room when your guests leave.
These are just a few reasons why you might want to consider another bedroom when
building your new home
.