Why Having More Space in Your CT Home Matters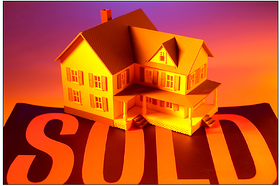 Living space needed by modern families is always changing due to lifestyle, aging and current economic factors. A conversation gaining traction in the real estate industry these days concerns the baby boomers generation and how their desires will impact the housing market now and into the future. Baby boomers were born after World War II between 1946 and 1964, and, as a group, have influenced lifestyle trends for decades. Roughly 78 million baby boomers are moving into their retirement years, and many are determined to "age in place." These people are resistant to moving into retirement facilities or nursing homes, and prefer to live independently as long as possible.
In 2012, many households are multi-generational; middle-aged people are caring for elderly parents and children who have returned home. There is a renewed surge of demand for this niche, and home builders are responding with home designs that have two master bedrooms and separate entrances. If homes are to have a long life, they need to meet functional space requirements for multi-generational families. Everyone thinks space is important; size is a definite factor for home buyers and many people don't feel like they have enough space to go about their everyday lives comfortably. Those who can't afford a new home have to make do, and this can be a source of negativity.
Kitchen space is important to convenient food preparation and a healthy diet. Socializing space such as family rooms and great rooms impact how families interact. Enough room for furniture and storage of personal belongings add to satisfaction.
With an eye on the future, architects and builders are designing creative ideas for the use of space and even the repurposing of space, so that homes will meet the needs of evolving families. So, size does matter – at least when it comes to your home.