Signs of Water Leaks? Have a Wallingford Contractor Take a Look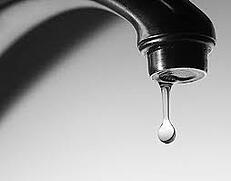 Is your home showing any signs of water leaks? If so, it's best to nip this problem in the bud early on, rather than allowing this issue to become any worse. In fact, if water leaks are not dealt with promptly, this can lead to foundation problems and, even, health problems related to mold. But, first, let's talk about several signs that will indicate there is water leakage in your home. Here they are:
If you hear the sound of water running continuously when nothing is turned on, this can be a strong indicator of a possible leak in your plumbing.
One of the most obvious signs that your home has a leak is the appearance of ceiling stains. This can indicate either leaking pipes or a leaking roof.
A leaking ceiling usually means a leaking roof. This is usually due to a shifting home foundation because water that would normally be diverted by drainage pipes instead flows down the walls. This is a telltale sign that water is getting into your home.
You notice that the readings on your water meter have changed, even when you aren't using any more water than usual.
Over a period of weeks or months, your water bill is getting higher and higher.
There is an unfamiliar or foul odor coming from the floors in your home or the walls near the drains.
You notice warm spots on your floor, especially on concrete floors, or on carpets, usually near the walls.
Even though nothing has been spilled, you see that the walls and floors in your home are wet, moist or discolored.
The building foundation of your home shows cracks or vegetation grows unevenly.
If you notice any water or dampness around your fireplace or any indoor brick structures that are built up to the ceiling, this is a sign of water leakage.
Another sign is water accumulating around light fixtures that are embedded into the ceiling.
If one or more of these signs show up in your home, it's a good idea to have a professional contractor visit your house for an inspection and inform you about what needs to be done to make your home safe and sound again from water leakage.
Photo credit:thedailygreen.com