Celebrate National Remodeling Month With a Gift To Yourself!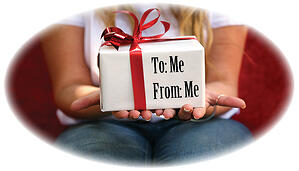 If it escaped your notice, May is National Remodeling Month! Why not celebrate with a great gift to yourself? And what would be more appropriate than a $250 Williams-Sonoma gift card? In a bit, I'll share how you can win one, but first, let's look at the reason for the remodeling celebration season.
By the time May rolls around many homeowners are really ready to tackle some home improvement projects. The unpredictable early spring weather has settled down and after spending a long winter inside, a lot of homeowners are more than ready to make some improvements and updates. Sometimes, however, it's not clear where to begin.
Home improvement doesn't have to be overwhelming. As a matter of fact, some data from the National Association of Home Builders (NAHB) shows that it's often the smarter, more manageable remodeling efforts that can provide the biggest return on investment. A survey that the NAHB conducted in 2012 listed the five following projects as the five most popular remodeling projects.
5. Whole House Remodeling: Sometimes a little change just isn't enough. Maybe you've been toying with the idea of repairing or replacing some of the older components in your home—and upgrading your amenities. Maybe you should think about upgrading your entire home. You may be able to repurpose some existing spaces to better suit the needs of your family—and to make more efficient use of the space you already have. It's a lot less expensive than moving to a new home and taking on a bigger mortgage.
4. Repairing Property Damage: We may not like it, but property damage is a fairly common occurrence. And it's something we tend to see after a tough winter or an early spring storm. However, you can look at mild misfortune as an opportunity to customize and upgrade your home. If you're going to be making home repairs anyway, why not use that time to make your home even better than it was before?
3. Replacing Windows and Doors: New, energy-efficient doors and windows will help reduce energy leakage—reducing your heating and cooling bills. Plus, updating your windows can also give you a solid return on your investment (73 percent for wood frames and 71 percent for vinyl).
2. Kitchen Remodeling: Remodeling your kitchen can dramatically improve the look and utility of the "heart of your home." The payback on a kitchen renovation can be pretty impressive, too—up to a 75 percent return on your investment. You can remodel the whole kitchen or consider replacing backsplashes, cabinet fronts, countertops and flooring. And if you install low-flow faucets and energy-efficient appliances you can significantly reduce water and energy expenses.
1. Bathroom Remodeling: You may be surprised that the bathroom is the most popular home improvement project. It may be because the return on investment when remodeling a bathroom can be 65 percent when new fixtures, tile, toilet, vanity and lighting are included. Add to that the fact that items such as low flow toilets consume less water and can decrease your monthly water bill and it starts to make sense.
Once you decide what you want to do, you still need to figure out whether to do it yourself or to hire a professional. There are a lot of projects you can take on yourself— if you're handy with tools and have the time and experience to do it properly. If that describes you, we'd encourage you to go for it! But if you're looking at a project that exceeds your abilities (in terms of skill, tools, time and safety) consider bringing in a pro.
The folks at NAHB cite three benefits for using a professional remodeler for certain projects.
Creativity: Home remodeling frequently involves complex problem solving, such as maximizing existing space, strategically building additions, or working within limited budgets. A professional remodeler can help you manage challenges and meet your needs while staying within your budget.
Experience: Do you know what to expect when you take that wall out? A professional remodeler understands the structure of a home and is prepared for surprises behind walls and is familiar with laws and regulation pertaining to home construction.
Longevity: Anyone can purchase a truck and some tools and work as a "remodeler"—for a while. A professional remodeler has the skills to remain in business for the long haul. If you encounter a problem several years down the road, you want somebody who's going to be there and stand behind his work.
How will you celebrate National Remodeling Month? Maybe it's time to take on that home renovation project you've been thinking about all winter. If you want to do something, but aren't sure where to start, you may want to schedule a free design consultation to help you start planning.
How are we celebrating National Remodeling Month? We're giving away a $250 Williams-Sonoma gift card to a random winner on June 3. Enter here for your chance to win!