What Kind Of CT Community Fits Your Lifestyle?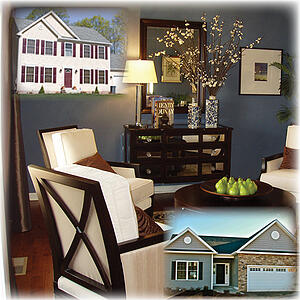 Just what are you looking for in a new Connecticut home? There's a lot more to creating a home than simply building a home on a lot. Sure, the physical features of the place you call home are important—and quality should be a given regardless of your price range—but the community in which your home sits is just as important.
The thing is that what someone else is looking for—in a home and in a community–may not be the same thing you're looking for. That's why we offer potential homeowners three distinct communities from which to choose.
Cobblestone in Meriden is a neighborhood of beautifully crafted, affordable new homes.
This quaint neighborhood is an easy commute to any part of Connecticut and features home sites of one-quarter to one-half acre in size, located in a convenient east side setting. These beautiful new homes are built on a new, low-traffic street and they have access to open space that will be permanently preserved. Cobblestone homes are available in a wide variety of styles and range from 1,400 square feet to 2,600 square feet. You can even check out a decorated model to see what a finished home in these great communities looks like.
The Willows in Wallingford is a great neighborhood if you're looking for a new luxury custom home constructed by local builders. But even within this small community you'll find a welcome variety of well-designed traditional-and craftsman-style homes. Each home is set back on its own individual lot that features a generous back yard. Most homes have direct access to dedicated open space. The Willows is a short bike ride away from Wallingford Center town shops. And its country location affords you plenty of privacy and panoramic views of central Connecticut.
Sonoma Woods is an active adult community in Middletown. It's a great community if you're looking for an active adult lifestyle without the constant flurry and noise of neighborhood children. You can take your pick from among six different floor plans and enjoy life in the hub of Middlesex County—on the banks of the Connecticut River, with easy access to major highways, airports, railroads and other modes of transportation.
One size (and style) definitely doesn't fit all when it comes to choosing the right Connecticut home for your family. With Sunwood, you can take your pick!