Building Homes and Building Community: North Branford Food Drive and Ice Cream Social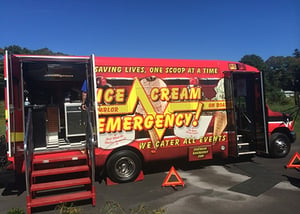 The team here at Sunwood Development has been building quality homes and communities in the area around Wallingford, CT since 1985. Since that time, we've built more than 250 homes in the area. We still love treating each home as if it's the most important one—because to us and to the people living in that home, it is.
Building a quality home requires good planning, great design, and an attention to detail. But building a community involves even more. That's why we were so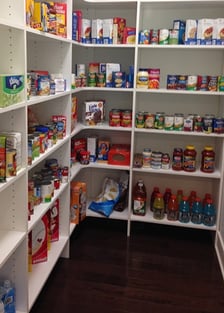 pleased to hold a Food Drive and Ice Cream Social at the end of September at our Bridgewater Estates community. It was an opportunity to support the North Branford Food Pantry and help fill their shelves with non-perishable foods.
The Ice Cream Emergency provided the fantastic frozen delights for the ice cream social part of the event (you can see their truck here). We'd like to thank everyone who participated and made it a fun—and productive time.
We're pleased and thankful to have been a part of the communities around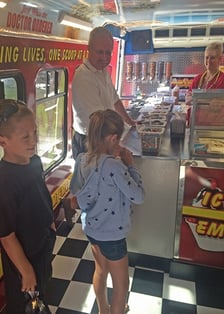 Wallingford for the last 30 years, and we look forward to continuing to build communities in the area through the homes we build, the communities we help create, and through involvement with the people around us who we are privileged to call our neighbors!
By the way, yes, that's me in the ice cream truck with the kids! When it comes to ice cream, I guess I'm just a big kid, too!