9 Creative Backsplash Ideas to Consider for your CT Home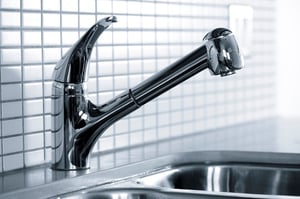 If you want to add wow factor to your new kitchen without breaking the bank, then the backsplash can be a great place to do just that. Whether for new custom homes or as part of a larger remodeling process, instead of sticking to tile, why not try one of these creative ideas to make your backsplash a talking point?
Brick Facing
A sealed brick facing backsplash can look amazing in a more traditional style of kitchen, particularly if you choose a spectacular pattern, like herringbone. Brick can be treated and finished to a high gloss or matte finish that is water resistant too.
Marble
Why choose boring tile when you can choose marble tile? If cost is a factor, then there are some amazing porcelain versions of marble these days that look exactly like the real thing, at a fraction of the cost. Alternatively, choose a manufactured stone tile instead.
Tin
Old-fashioned pressed tin, usually used for ceilings, can look amazing when applied to a backsplash. Be sure to opt for an antiqued finish to give the tin a deeper, more interesting look.
Chalkboard
What could be more fun and funky than a backsplash that you can personalize whenever you choose to? Chalkboard paint or even adhesive vinyl with a chalkboard finish can make a great backsplash. Just consider opting for more traditional tile in areas where you are likely to see a lot of moisture.
Glass
Glass tile, sheets of painted glass or even mirrors can make an amazing, show stopping backsplash in a modern kitchen. Better yet, glass is easy to clean, so it is a great material for this application.
Penny Tile
Penny tile, especially in an interesting material like marble, or with a contrasting grout, is so much more interesting than regular old wall tiles. Buy these tiles in sheets for easy application!
Mosaic Stone
Mosaic stone sheets are available in a rainbow of color combinations, sizes and finishes, and they are relatively easy to apply. Choose a muted color combination if your kitchen is elegant or understated, or go all out with a bright palette!
Stone
Cladding your walls in stone either the same as your counter or in a complementary shade, makes a great, hard wearing and easy to clean backsplash that can look traditional or ultra-modern. Be sure to choose a stone product that is resistant to moisture, and treat it to prevent splatter from soaking into the surface too.
Copper
Sheets of slightly aged copper with a slight hint of green verdigris, is an amazingly warm, surprising option for a backsplash. Thanks to copper pots and pans, this metal is also very at home in a stylish kitchen, albeit not usually in this application.
There are many other options you could use to create a one of a kind backsplash, from surprising tile combinations (how about dark grey with white grout to mix it up?) to surprising paint finishes or even graffiti? Backsplashes do not need to be boring, and since they are one of the easiest items to change later on, this is the ideal place to have some fun.