Landscaping That Makes Sense for Your CT Home
Your home extends beyond the four walls that surround you. The area around your home can have a huge impact on the way your home looks and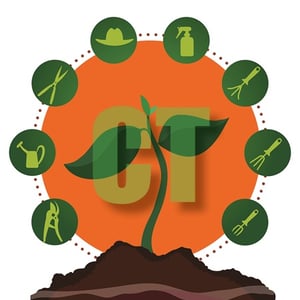 feels. And, in addition to adding a significant amount of "curb appeal" (which is important if you ever decide to sell your home), having a nicely landscaped yard can help you enjoy your home even more.
Here's another benefit: Trees provide shade and naturally cool your home during the hot summer months. That helps keep your summer utility bills lower. And on top of that, the average tree produces enough oxygen in one year for a family of four—and it can absorb the amount of CO2 generated by four cars! Talk about "living green!" By the way, if "going green" is important to you, click here to download our free special report on the pros and cons of green building.
Of course it's important to choose the right kind of trees, shrubs and flowering plants for the area. Broad leaf shrubs such as azaleas, rhododendrons, hollies, boxwoods and euonymus do well in the Wallingford area. Flowering trees such as Kousa dogwoods, weeping snow fountain cherry trees, Sargentina crabapple trees and Cleveland select pear trees also do well in our region.
If you're looking to create a water-efficient garden, you may want to check out this article from the Wallingford, Connecticut website about Xeriscape possibilities.
How much should you spend on landscaping for your Wallingford-area home? That is up to you, but many builders and developers advise homeowners to allow anywhere from 10 to 15 percent of the value of their home for landscaping. That figure, of course, depends on the size of your lot and on how much needs to be done. If you plan to do a significant amount of grading and add features such as terraces, walls or walkways, you'll add significantly to the cost. Adding these elements, however, can also add dramatically to the perceived value of your home—not to mention the enjoyment you'll get from a well-designed yard.
Whether you're considering building a new home in the Wallingford area or looking to remodel your existing home, don't ignore the space surrounding your house. It's an important part of making your house a home.