Do You Have to Use Your Builder's Plan to Build Your Custom Home?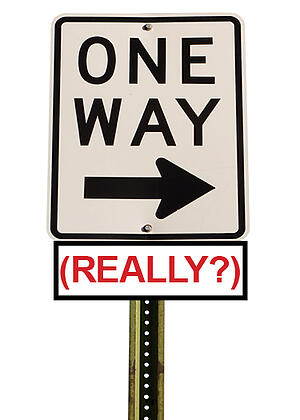 We all run into people who are convinced that there's only one way to do something. It's their way or the highway. That may make life easier for them, but it doesn't work so well for people who think a bit differently.
Sadly, some homeowners run into that same kind of thinking when they want to build a custom home. There are builders who simply won't build a house unless the homeowner uses the plans that the builder provides. That strikes us as a bit odd. After all, it's your home—not the builder's.
And if you're looking to build a custom home in Middletown, Meriden, or the surrounding area, you want to be able to design your home to reflect your specific personality and needs. That's the whole point of a custom home—it's not like every other home on the block.
Don't get us wrong. It's important to have a good, accurate, realistic floor plan for your home. And it's also important that the floor plan reflects your lifestyle, the style of the home you want, and your budget. And that's why it's important to review the floor plans before you get started.
If you have a plan you really like—one that includes features and elements that will make the house you want to build your dream home—that shouldn't be a problem. We'll be happy to do whatever we can to turn your dreams into reality.
It is, however, important that you and your builder are on the same page. That's why, if you're bringing your own custom plans to the building process, it's crucial that everybody knows what will work "as is" and what may need to be changed to give you the results you want.
That's one reason we offer a free design consultation. We schedule a time (usually one to two hours) to come to your home to brainstorm design ideas with you. Then, based on our brainstorming session, we put together a rough budget, design ideas, product samples and alternatives and review them with you in our design studio. If you're ready to move forward with construction, we can. If not, you still have some great design ideas. There is no obligation.
We believe there is a right way to build a home. It involves careful planning, quality materials, quality craftsmanship, and attention to detail. But we also believe that there's more than one way to design the home of your dreams. Whether it's your plan or ours, let's make sure it's the right plan for you!