Do I Need to Have a Design in Mind Prior to Finding a Builder?
Many of us are familiar with the quote from Antoine de Saint-Exupéry: "A goal without a plan is just a wish." It's particularly applicable when you happen to be building a new home in the Wallingford, CT area.
All the great photos of beautiful homes remain just dreams, wishes, and ideas until there is a concrete design and plan for turning them into reality (By the way
, here are 5 tips for designing your forever home
). If you're thinking about building a new home, you may be wondering: "Do I need to have a design in mind prior to finding a builder?"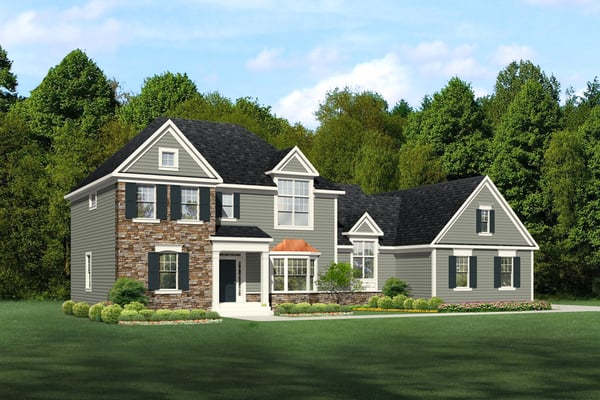 At Sunwood, we'd have to say that the answer is a qualified no. You don't need to have a specific plan in mind before looking for a builder. At the same time, looking at floor plans can help you firm up exactly what you want in your new home. It helps you organize your thinking and provides a framework for how your home will come together. A floor plan helps you evaluate how well your new home will meet your particular wishes, desires, and needs.
Having a general design in mind is extremely helpful when interviewing prospective builders. It can help to convey what you want—even if you're having a difficult time articulating what you want. It can also be useful in talking to a builder about what you like and what you don't like. You may be one of those people who says, "I can't tell you exactly what I want, but I'll know it when I see it."
Many of our clients come to us with ideas about elements within their dream home that are important to them. But they don't necessarily have a specific plan for how to get the results they want. That's why we offer 20 different floor plans that accommodate a variety of needs.
How many bedrooms will you want or need? We have plans for 3, 4, or 5 bedrooms.
How many square feet will make you feel comfortable? Our plans range from 1,870 square feet to 3,525 square feet.
One of the advantages of a custom home is that it can be tailored to your specific needs and desires. You don't have to be locked into an existing plan.
Do you need to have a design in mind prior to finding a builder? There are a lot of benefits to having a design so that you can visualize (and communicate) your wishes, but a great custom builder will help you use an existing floor plan as a springboard for ideas to build you a home that's just right for you.