What Makes a New Home More Efficient?
If you find that your current Connecticut home no longer meets your needs, you have a number of options: You can buy an existing home that better meets your needs; you can remodel your existing home, or you can build a new home. Here's a free eBook that takes a quick look at the pluses and minuses of each option. One thing you won't want to overlook is the efficiency that a new home offers. But, what makes a new home more efficient?
Efficiency Is About More Than Just Being Energy-Efficient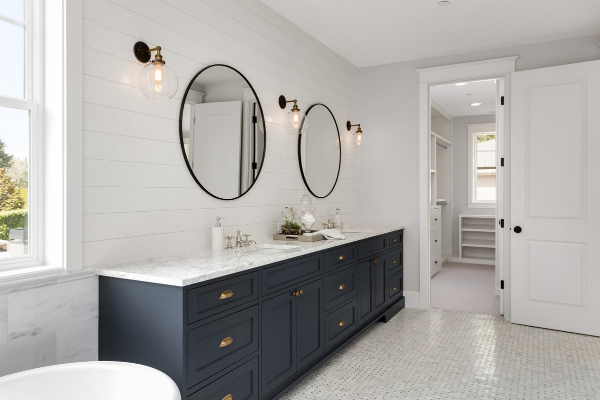 When we think of efficient homes, our thoughts tend to go to energy-efficiency. That's important (and we'll talk about that a bit more below), but there are also practical efficiencies to consider.
The layout of your home should make things efficient and convenient for you as well. That includes having a traffic flow that reflects the way you live. You might want your laundry room on the same level as your bedrooms. Or you might find it more efficient to position it off of the kitchen. The same is true of your kitchen itself. Not only do you want your kitchen to be beautiful, but you also want the design (layout) to be convenient and efficient for your specific lifestyle. Here's a post that helps you identify your "home personality." When you build a new home, you have control over those elements from the beginning.
Energy-Efficiency
There is no question that newer homes are more energy-efficient than homes built just 20 years ago. Today's insulation is better. Windows and doors are better at conserving energy whether you're trying to keep things cool in the summer or warm in the winter. Furnaces and water heaters take less energy to heat air and water for your home. Even your appliances (refrigerators, dishwashers, ovens, etc.) provide better performance at a lower cost.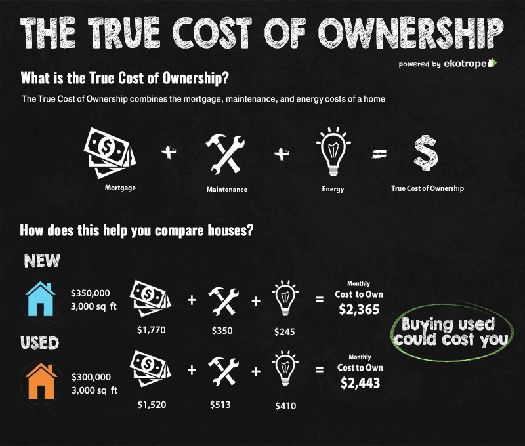 The image you see here gives you an idea of how energy efficiency can actually impact the true cost of homeownership for similar-sized Connecticut homes. In the example given here, the mortgage is slightly higher for a new home than it is when buying an existing property. But when you look at the energy savings for a new home, that actual overall monthly cost is actually lower. You can use this free online calculator yourself to check out different locations and floor plans.
As important as efficiency is when you're considering building a new home, they also offer another financial advantage: They can cost less to insure. Here's a post that looks at why insurance rates for new homes can actually be lower!
Efficiency is About More Than Saving Money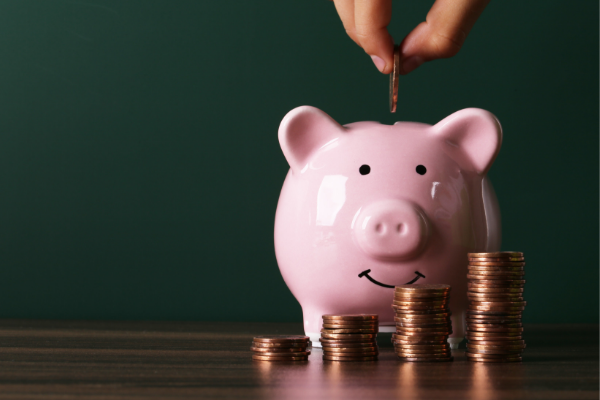 Your main reason for building a new home, of course, isn't to see how much money you can save. Obviously, you won't want to spend more than you have to, but your real goal is to end up with a home that's comfortable and convenient. When you build your own home you can add the features and amenities that will best suit your lifestyle and provide you with the things that make life comfortable and convenient for you. When you consider comfort, convenience, and expense—a new home may be your best bet.