How Much Square Footage Is Right For You?
When you're thinking about building a new home in Connecticut one question you're sure to ask is: "How big should my new house be?" It's a valid question—even though the answer may vary from household to household.
If you glance at the floor plans for homes we build in and around Wallingford, CT you'll see that these homes range in size from 1,870 to 3,525 square feet. So, how much square footage is right for you?
Houses Have Gotten Bigger
According to information published by the American Enterprise Institute (a public policy think tank), the average size of new houses built in the US in 2015 reached an all-time high of 2,687 square feet. Given the average number of people per household (2.54) that works out to about 1,000 square feet per person.
Does that mean you should use a figure of 1,000 square feet per person when planning your Connecticut home? Not necessarily. Keep in mind that since that 2015 information was released that the tiny house movement has gained momentum—arguably pushing the size of homes down.
Do You Want Bigger or Better?
When building a new home, the important question isn't necessarily, "Should it be bigger?" but "What will make it better?" The question really isn't about the specific size of your home but the quality of the design and construction—and whether or not your home is comfortable and convenient.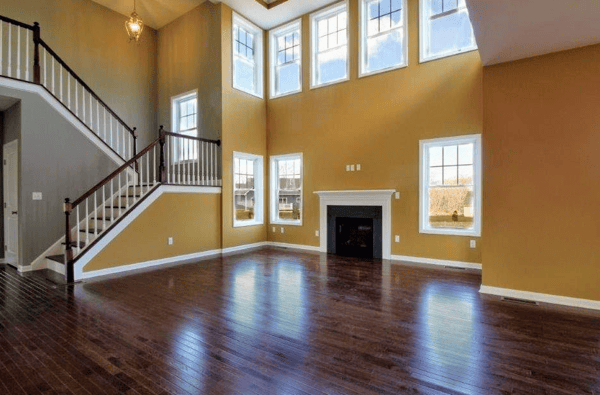 While size sometimes does matter (as we'll discuss below) the real key is finding a plan that fits your specific lifestyle. You'll want a home that fits your personality. Here are some things to think about when choosing the right plan for your home—and that includes finding a home that's the right size.
How Do You Use Your Home?
If you have a larger family, size really does matter. If it's important that all of your kids have their own bedrooms, you'll want a larger home with multiple bedrooms. You may want a plan that offers rooms on the second level to ensure privacy.
If you entertain a lot, you may want a home with an open floor plan and a larger kitchen/great room. On the other hand, if your lifestyle is a bit quieter and personal, you may not need that much space. You may, however, want some space for a home office, or a hobby.
How Will Your Needs Change?
You'll want to ask yourself how long you'll plan to be in your home. If you're younger and just starting a family, your need for space could grow. If your children are already a bit older, you may find yourself with extra bedrooms in the future. You may find yourself in a position in which older parents are looking to move in with you (that's a growing trend across the U.S.). Will you need space for an in-law apartment?
What About Your Specific Needs?
Your in-laws may not be the only ones with changing needs. If you're planning to be in your home for a longer period of time (another thing that's trending in the U.S. these days) you may want to choose a home that provides plenty of living space on a single level. Here's a post that talks about the advantages of single-level living. Or you may want to look at a plan that has a first-floor Master Suite with additional bedrooms upstairs. That way you have plenty of room for kids (and guests) upstairs, but you'll have the benefit of single level living when the kids leave home. Here's an article that presents the pros and cons of main level Master suites.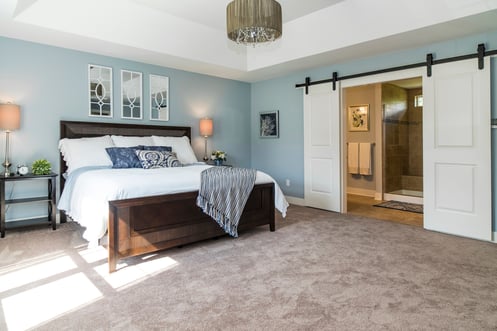 How much square footage do you need? The answer, of course, depends upon your unique situation—both now and in the future. Ultimately, however, the answer doesn't depend entirely on the amount of space—but on how well the space is designed to meet your unique lifestyle and preferences. Bigger isn't always better. Better is better!