6 Steps to a Greener CT Custom Home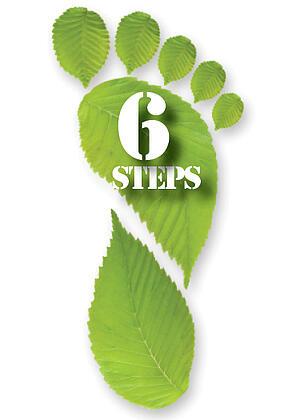 We love the Connecticut Communities where we build homes—whether it's where we're currently building in Middeltown, or our newly developed Bridgewater Estates in Northford. And we're committed to keeping those communities vibrant and healthy.
We also know that homebuilding can have an impact on the local environment. It's one reason we've been ENERGY STAR Partners for years. And a letter we received from ENERGY STAR was a practical reminder of what that impact can look like. They informed us that our participation with them on the houses we'd built in one year was the equivalent to eliminating the emissions from 3.43 cars, saving 20,748 pounds of coal, and planting 5.63 acres of trees. And on top of that, we'd helped homeowners save $3,129 on their utility bills!
If you're considering building a new home in Connecticut, here are 6 steps you can take to minimize the environmental impact your home has on your community. Maybe you won't implement all these ideas at once, but you can make a step in the right direction.
1. Ask your builder about environmentally friendly building materials such as products made with recycled materials, materials that don't give off toxins, rapidly renewable resources, and products that conserve natural resources.
2. Choose energy efficient doors and windows for your home. Your builder can provide you with information about the insulation value that various doors and windows have. They higher, the value, the better the insulation in both summer and winter.
3. Pay attention to your heating and cooling system. You'll want to go with the maximum Seasonal Energy Efficiency Ratio (SEER). This can help you save money and reduce your energy impact.
4. Make sure that your major appliances are ENERGY STAR rated.
5. Watch your water use. One way to do this is to install point-of-use or tankless water heating units. Instead of constantly heating and reheating water (water that often doesn't get used for hours or days) these systems heat your water right when you're going to use it. By the way, new technologies are being developed all the time. You might enjoy this post about a new development for saving water in the shower.
6. Put in plenty of insulation. Homes today tend to be better insulated than those built just 20 or 30 years ago. But it's still a good idea to talk to your builder to make sure you've got enough. You might even want to consider using foam insulation that's highly effective in preventing heat or cooling loss.
Those are just a few small steps you can take. And every step you take will ensure that the community you love will remain vibrant and beautiful.