Energy-Efficient Home Design for Central Connecticut Homes
Talk about energy-efficient, or "green" homes is nothing new to the residential construction conversation. This means there are plenty of evolving options for energy-efficient construction and design hitting the market every day.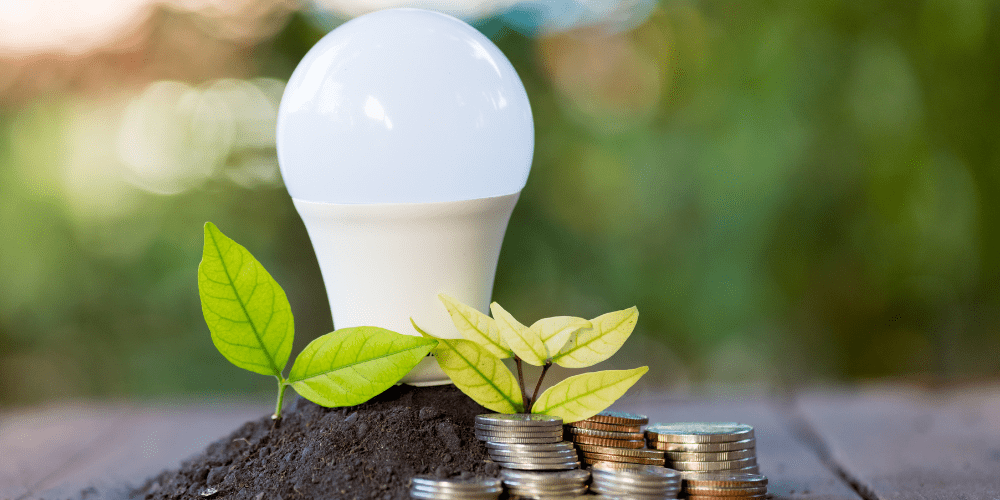 There's certainly more to creating a home that's energy-efficient than simply swapping out a few incandescent light bulbs and adding extra insulation, though we'll never recommend against the basic first steps towards reducing your home's energy consumption. Every remodel or new home should be significantly greener than the space it is replacing.


What Features Make a House Energy-Efficient?
Energy-efficient homes include a customized range of features and elements selected to reduce the amount of energy daily living demands. Some green elements are easy to incorporate during the remodeling process, and some are best considered during initial home design. A holistically green home is designed with multiple elements and strategies working in concert. Here are five main features included in an energy-efficient home.
Green Building Materials
Green building materials are renewable, carry low environmental impact to produce, or already exist. Bamboo, straw, and earth-based materials are great examples of renewable resources commonly used in green homes. Reclaimed wood, recycled steel, and other materials that once had a greater environmental impact to produce can find longevity and new life in your green home.
Energy-Efficient Appliances and Fixtures
Energy-Star appliances and low-flow fixtures reduce daily consumption effortlessly. They can be swapped out for better technology once something even more energy-efficient hits the future market.
Intentional Layout and Design
In our Connecticut area, we are more concerned about holding on to heat than we are about keeping things cool. To that end, orienting your home to maximize the southern-facing area and intentionally placing more windows, and common living spaces here will make the most of the winter sun. Moving windows and doors during design can make a huge difference in your home's energy efficiency during our energy modeling process.
Insulation
An-energy efficient home makes the most of the energy that it uses. There are two main approaches to eco-friendly insulation. Homeowners may choose materials that are gentle on the environment, such as fiberglass, cellulose, reclaimed wool, or denim. They may also prioritize strategies and materials designed to hold energy as efficiently as possible, therefore reducing the demand for heat.
Energy Generation
The crowning jewel of any eco home is a way to provide energy without the grid. Wind, solar, and geothermal might be options, depending on your location. The most popular method of generating your own energy is solar panels. Also called Photovoltaic, or PV, including solar energy generation and storage during energy modeling and design can move your home towards net zero, which is equal to yearly energy production and consumption.


Our Partners in Cutting-Edge Energy-Efficient Design
True energy-efficient home building begins with good design. That's why we've partnered with the highly-regarded, MIT-based construction and energy consulting firm, Ekotrope, Inc. This partnership allows us to take advantage of their cutting-edge home design software to create the perfect energy-efficient design for your Central Connecticut home. With it, we can take into account the basic design of your home, the orientation, the construction materials, the mechanical and electrical systems, and even the energy source for your home. That allows us to create the most energy-efficient home on the market today—and that puts money in your pocket for years to come.
How does it work? Here's a brief overview. Ekotrope performs a complete, whole-house analysis of your prospective home build and its occupants and devises a plan that keeps construction costs down while optimizing energy usage. It factors in heating and cooling, hot water needs, the number of doors and windows (and their location), the orientation of your home, and the climate here in Central Connecticut. It then provides an accurate model of your personal energy use in your future home. This allows us to make changes to optimize your energy consumption before it is ever built. We can move doors and windows, swap out materials and ensure that we select HVAC and other systems to keep your home running at ideal energy efficiency in perpetuity.
It's definitely not a "one-size-fits-all" system. In fact, there are more than 100,000 different possible combinations of building materials that can be used to deliver the solution that's right for you.
You still get the same Sunwood commitment to quality and attention to detail that enables us to offer you an industry-leading 2-year warranty on your new home. But now, it will be even more comfortable—and more energy-efficient than ever!
Sunwood Builds it Greener
If you have questions about our green and energy-saving design system of any questions related to your custom dream home, call us at 203.269.0325. We'd be happy to connect.