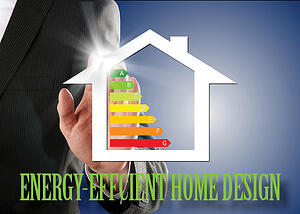 People have been talking about energy-efficient "green" homes for quite a few years now. But there's more to creating a home that's energy-efficient than simply swapping out a few incandescent lightbulbs and adding extra insulation.
True energy efficiency begins with good design. That's why we've partnered with the highly-regarded, MIT-based construction and energy consulting firm Ekotrope, Inc. This partnership allows us to take advantage of their cutting-edge home design software to create the perfect energy efficient design for your Central Connecticut home. With it, we can take into account the basic design of your home, the orientation, the construction materials, the mechanical and electrical systems, and even the energy source for you home. That allows us to create the most energy-efficient home on the market today—and that puts money in your pocket for years to come.
How does it work? Here's a brief overview. Ekotrope performs a complete, whole-house analysis of the home you plan to build and devises a plan that keeps construction costs down while optimizing energy usage. It factors in heating and cooling, hot water needs, the number of doors and windows (and their location), the orientation of your home, and the climate here in Central Connecticut. It then provides an accurate model of your personal energy use in your future home.
It's definitely not a "one-size-fits-all" system. In fact, there are more than 100,000 different possible combinations of building materials that can be used to deliver the solution that's right for you.
You still get the same Sunwood commitment to quality and attention to detail that enables us to offer you an industry-leading 2-year warranty on your new home. But now, it will be even more comfortable—and more energy-efficient than ever!
If you have specific questions about this new design system and how it could help you create your dream home, call us at 203.269.0325. We'd be happy to answer your questions.