3 Home Design Styles for Your CT Home Remodel: What's Your Style
A home without a cohesive vision is disjointed, confusing, and anything but the haven of fun and relaxation you want to create. Tackle this issue upfront by familiarizing yourself with popular styles of interior design in Connecticut and choosing one (or two) to base your home's aesthetic around. Your style choice will be your guiding principle as you seek to build the home of your dreams.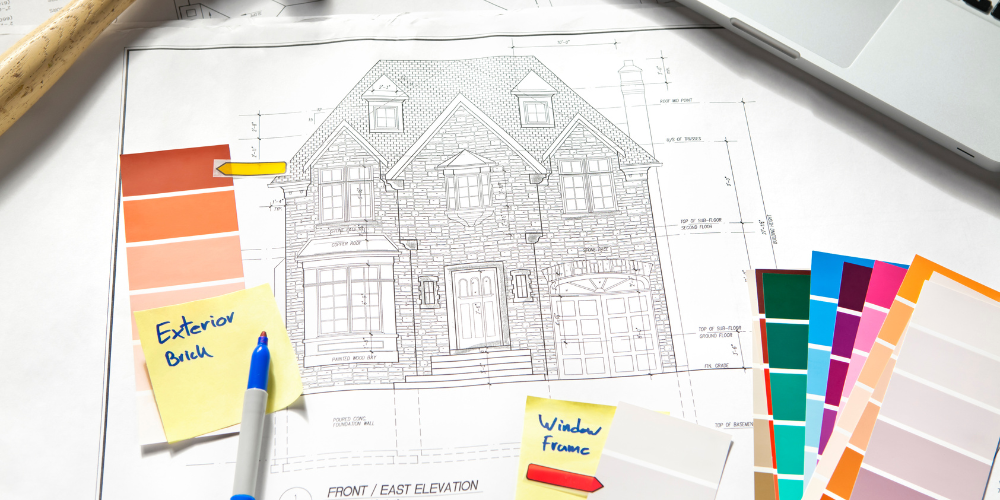 How Do I Choose a Design Style for My House?
Before you start filling your head with everyone else's opinions of what looks good or is on-trend for home design, ask yourself these two questions:
What kind of home interior do I like?

How do I want my home to make me feel?
Answer authentically. Are you attracted to sleek, modern, and minimalist interiors that feel oh-so peaceful and chic? Or do you prefer a cacophony of color and texture that makes you feel invigorated every time you look at it? Maybe you're a lover of period dramas who wants your home to feel like the twenty-first-century equivalent of Downton Abbey. Or perhaps you just want something simple and natural that dissolves boundaries between the indoors and outdoors.
Whatever it is that you love, embrace it! There is a multitude of home aesthetics out there for you to pick from, and you're sure to find one that coincides with your personal style. Start your search for the perfect style by perusing these popular home design aesthetics from Sunwood Development.


Design Styles for Connecticut Home Interiors
Variety in interior design is endless, and we can only review so many styles in one blog. But lucky for you, this isn't our first stab at the topic. Read about three more aesthetics — biophilia, minimalism, and vintage — with this 2022 trends blog. Okay, now onto the good stuff!
1. Traditional
A traditional home is like old-school glam. Drawing influences from the styles of English and French interiors of the 18th and 19th centuries, this aesthetic is full of intricately carved furniture (think ornate clawfoot tubs, Queen Anne chairs, and Chippendale highboy dressers), dark woods, and rich, warm colors. Ornamentation is everything, so don't skimp on the wainscotting, crown molding, and other built-in details. You should also cultivate symmetry; matching nightstands, lamps, and decor is a must. Depending on your taste, your color palette can be full of deep jewel tones or paler hues. Use expensive fabrics like velvet and silk; damask, floral, and striped patterns; and statement lighting as your finishing touches.
The overall effect of this design style is elevated yet comfortable hominess. The style prioritizes harmony above all else (hence the symmetry), which can also be quite relaxing. Plus, the association with times past brings a powerful sense of nostalgia. If you're worried about traditional style being too, well, traditional, you can easily modernize it with a neutral color palette or by cutting back on the ornamentation.
2. Mid-Century Modern
Now, let's skip forward to the twentieth century. Arising after World War II and gaining popularity until the 1970s, mid-century modern design is coming back in a big way in 2022. Like minimalism, mid-century modern takes inspiration from Scandinavian and Danish contemporary designers who came to the United States to evade Nazi Germany. It emphasizes clean lines and creates an interior that feels connected to nature. Wood interior designs were everywhere in this era, with wood paneling, furniture, kitchen cabinets, and more dominating.
Pay tribute to this design style by maximizing natural light (we recommend installing floor-to-ceiling windows) to let nature in and keep your decor minimal — bonus points if you include live plants as decoration! Along with wood paneling made from teak or oak, exposed brick, glass, metal, and vinyl materials are also associated with the style. Funky curved furniture and geometric designs are other mid-century modern hallmarks we're seeking all over interior design magazines today.
Mid-century modern is an excellent choice for anyone looking to create a home that feels sophisticated and laid back all at once. The spotlight on nature also makes this style ideal for those who prefer an indoor-outdoor lifestyle.
3. Transitional
Transitional design is the best of both worlds. A mix of modern and vintage, this style is ethereal, timeless, and quickly becoming one of the most popular interior aesthetics around. Take traditional design, mix it with mid-century modern, throw in a few contemporary influences, and you have a transitional design: the love child everyone loves. This happy mix of design styles creates an interior that feels comfortable and eclectic yet harmonious. The hodge-podge nature of the aesthetic makes it easy to imbue your personal style preferences, even if they are wide-ranging and might not "go together" in the traditional sense.
The key to this look is striking a balance between the different elements in your design; opting for a neutral color palette with pops of color or deep darks as accents proves helpful in this endeavor. Using neutrals as a backdrop, allow sophisticated vintage furniture or funky modern art to take center stage; just make sure these varied influences complement one another and don't compete. Don't go for anything too bright or showy, like large patterns, as these can easily upset your delicate balance. Along the same lines, you should pair back the amount of decor you have so it's not overwhelming to the eye. Complete the look by incorporating subtle textures like rattan, glass, wood, and metal that are commonly found in this style.
In practice, this style might look like a transitional kitchen with traditional Shaker cabinets, a modern waterfall marble island, an old-fashioned chandelier, and contemporary decor.
Consult with an Interior Designer in Connecticut
Settling on a style is just the start of your home improvement project. You'll need support along the way to help refine and execute your vision. Get the help you need today from the interior designers and construction professionals at Sunwood Development.