Trending Colors for Your 2023 Central CT Home Build or Remodel
Building your brand new home or remodeling your home requires understanding the most current trends and an eye towards longevity. We want your home to feel beautiful and fresh as the day we handed you the keys. Sunwood has our eyes on the trend horizon so that you can make the perfect plan for your color choices for your home in 2023.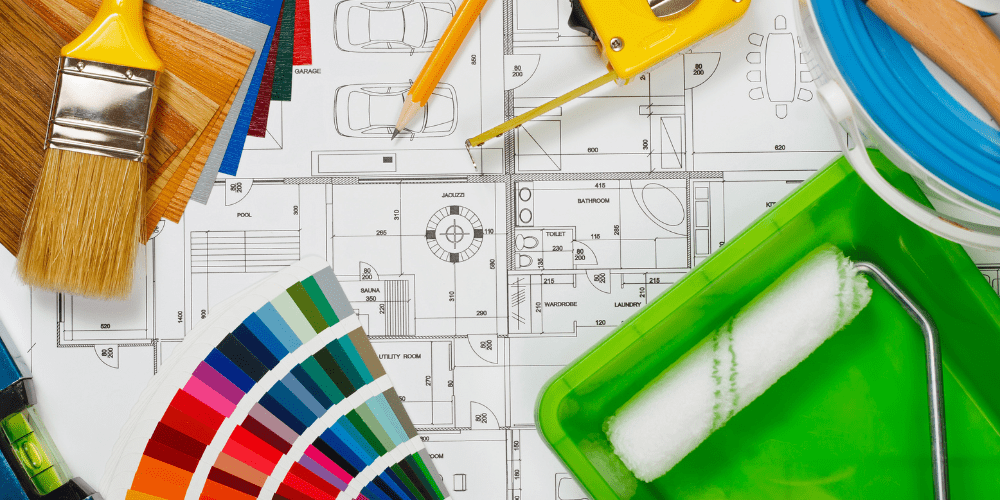 As residential contractors in central Connecticut for more than 35 years, we know how to balance trends and timelessness. Let's tackle the color trends of 2023 together to tickle your creativity as you color in the home remodeling or new construction of your dreams.
Colors of the Year for 2023
While 2022 saw a yearning for soothing, calm spaces to make the most of our solitude, the color and warm tones emerged as the colors of the year for 2023 are a kick of something new and stimulating. Pink and blush tones feature heavily as rich, warm, and decadent color palettes emerge into the foreground.
Behr: Blank Canvas
This outlier in the trends of 2023 is a clean, creamy white. Permission to keep it classic can be its own liberation.

Benjamin Moore: Raspberry Blush
Deep, dark, and juicy, this lush red has us searching for a matching barret. Use this hue as an accent or unapologetic star.

Better Homes and Gardens: Canyon Ridge
Rugged and rosy, this blend of orange and pink evokes the feeling of the southwest and the rising sun. It stands up against dark or rugged accents with ease and adds cheer wherever it is found.

Dunn Edwards: Terra Rosa
This burgundy is soaked in brown, creating a warm and earthy tone that provides more versatility than meets the eye. This deep wine-soaked blush is both divine and daring.

Dutch Boy: Rustic Greige
Our hearts skipped a beat for joy when this color was finally given a name. This warm taupe color is exactly as it sounds. Grey meets beige and goes with absolutely everything. This sophisticated neutral looks as lovely as an exterior color as it does on your interior walls.

Glidden: Vining Ivy
Blue-green and deep, this jewel tone continues to acknowledge the biophilic decor that has risen in and sustained popularity. Use Vining Ivy for an accent or on cabinets to create a plant-friendly and earthy vibe.

Pantone: Digital Lavender
This cool, light purple promotes well-being and soft, calm spaces. Digital Lavender is a color contender whether you dial up the drama with dark and modern accents or soften the edges with other neutrals and cozy fabrics.

Sherwin Williams: Redend Point
The Sherwin Williams color of the year for 2023 is a muted, pink-tinged neutral that pairs well with a variety of vintage eras and trending decor elements of 2023 while adding a fresh twist and new interest to any space.

Exterior Home Colors for 2023
Any of the colors of the year for 2023 are fantastic exterior colors, but they offer varying degrees of universal appeal. Not everyone is ready for Raspberry Blush siding, but what about a dialed-down Redend Point? Also, consider adding a glowing pop to your front door or other exterior accents with daring Canyon Ridge. If you're not ready to bathe your entire home in the color of the year, capture the trending colors in your accents and landscaping for a more modest commitment that's easier to update in the future.
Interior Wall Colors for 2023
Modern house interior colors offer an ever-extending array of attractive options. The colors of the year for 2023 were primarily selected for interior use. Bold, warm, and dramatic pops or a complete commitment to deep and moody hues are trending in 2023. Traditionally feminine colors are girly no more. The robust blushes and soft purples captivate and comfort everyone and know no gender. The walls aren't the only places where you can make Digital Lavender or Vining Ivy the star. Consider cabinets, molding, fireplaces, built-ins, and other accent opportunities to incorporate trending shades for 2023.
Home Decorating Trends for 2023
Home decorating trends for 2023 are evolving to support a variety of daily living functions that modern home life is expanding to support.
Cyber Chic

- As the world works from home, the world of work is increasingly digital. Neon lights, smooth, minimalist decor, and chrome accents are on trend for office and living spaces.



Biophilic

- Plant-friendly spaces continue to trend in 2023. Lush, spa-like spaces with beautiful botanical company create a cozy and nurturing atmosphere.



Curves and Arches

- Curved mirrors, gently sloping edges, arched cabinet panels, doorways, and other flowing curves have boxed out the boxy shapes of yesteryear in current interior design.


Let's Build it Together
Sunwood has built more than 250 homes and remodeled even more than that in central Connecticut. Each one is the most important project of our career. We execute every detail precisely because we know they add up to the flawless homes that delight our clients and do our advertising for us. Let's update your space or build you something brand new. Reach out today to connect with us and start the process that ends in your personalized and stylish new space.