How to Turn Your Central CT Home Remodel into a Smart Home
There's a lot to love about older homes: the character, built-to-last construction, charm, and history. Still, sometimes the technology (or lack thereof) stands in the way of your homeownership dreams. Don't despair! Your house doesn't have to be brand new to feel fresh and modern. You can bring both form and function into the 21st century with smart home remodeling.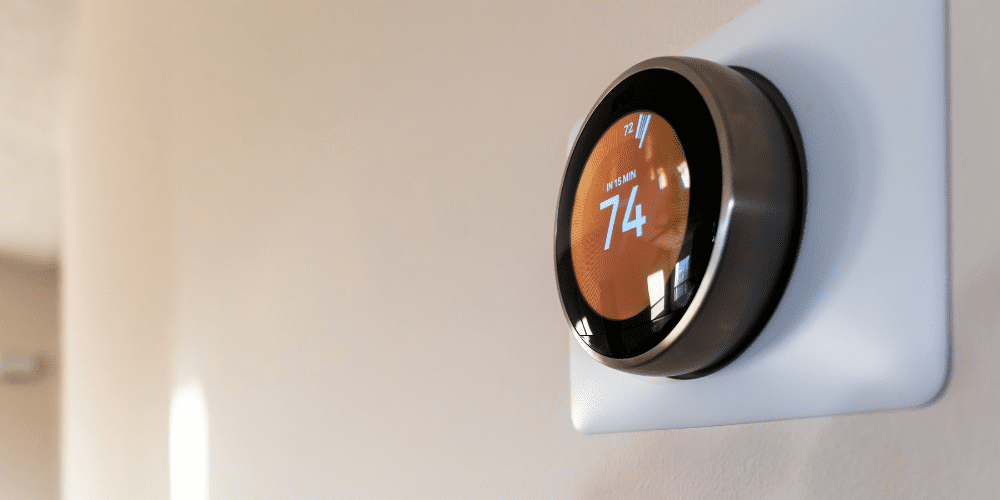 What Is Considered a Smart Home?
Custom smart homes use internet-connected appliances and electronics to automate and enable remote control for home features like temperature regulation, lighting, security, and entertainment devices. Think of a heater or air conditioner that turns off at your departure and on at your arrival. Lights automatically greet you when you get home, along with a door that unlocks itself. Inside, you can make reservations, order in, put on music, dim the lights, turn on the TV, or search the internet with a simple voice command.
How to Make Your House a Smart House in 7 Steps
WIFI
Smart homes run on WIFI. Without good internet, your intelligent home is less reliable. Many internet-based devices can consume your bandwidth, causing congestion and slow loading times. It may even make you more vulnerable to cyber-attacks. That's why it's generally recommended that you put your smart home on one wifi network and your phone, laptop, and other personal devices on a separate network. Additionally, pay attention to the frequencies your smart devices operate on (2.4 GHz and 5GHz are the most common) and align your network accordingly. Adding another router or two can strengthen your connection if you run into trouble getting consistent wifi throughout the home.
Start with a System
All technology should work together seamlessly in a smart home. Your devices should be able to connect to each other and your personal electronics (like cellphones and laptops) for an optimal experience. Achieving that level of integration takes forethought. Otherwise, you can easily wind up with a collection of intelligent devices that don't work together — yikes! Ensure that doesn't happen by choosing a smart home system to follow. If you like to keep up with all the latest Apple technology, you might try Apple HomeKit. Google Nest, Amazon Alexa/Echo, and Aeotec are also viable options. Some brands are compatible with others allowing you to mix and match. Aeotec, for example, works with Amazon Alexa, Google Assistant, and Samsung Bixby. Research your choices and consider which system has the products you need. More importantly, think about which system you'll enjoy using the most!
Add a Smart Hub
A smart home renovation should make your life easier and better — not more complicated. While advanced technology can solve some problems, it often creates complications and annoying inconveniences — especially if you don't have the means to control your devices quickly and easily. Enter the smart hub. A smart hub allows centralized control of your devices through a command center (like a tablet or app) and/or voice assistant. It's what makes a smart home feel alive!
Energy Smart Homes Need an Eco-Friendly Thermostat
Smart thermostats are one of the market's most popular new home technologies. You can program a smart thermostat to switch on and off depending on when you're home, lowering energy usage and saving money on bills. Include your temperature preferences during setup, and your thermostat will keep your home comfortable at every time of day. Generally, an app lets you control your smart thermostat remotely, while voice control and/or touch screen lets you easily adjust the temperature at home. Some, like the Google Nest Learning Thermostat, are powered by artificial intelligence that automatically learns your schedule and temperature preferences. Google says the system saves users 12-to-15% on their energy costs.
Smart Electronics
Once you invest in the right system and hub, it's time to populate your home with devices. Ask yourself, "What does my smart home look like?" Choose technology that aligns with your practical needs and personal interests. Install a smart doorbell camera for security, a smart speaker for voice assistants or playing music, color-changing, dimmable smart light bulbs, or a robot vacuum to sweep up dog fur and dust. If you hate the hassle of grocery shopping, get a fridge that inventories its contents and tells you what's empty or about to expire. Many models have cameras inside, so you can see what's in your fridge from anywhere with the app. It makes shopping (or, better yet, ordering delivery) for groceries much less painful. You can choose smart workout gear, mirrors, coffee makers, and more. And, you can use smart plugs to add the convenience of remote control to basic electronics. It doesn't really matter what smart devices you have in your home as long as they have an internet connection and work together!
Successful Smart Home Design
Are you ready to increase your home's IQ? Partner with the smart home contractors at Sunwood Development to make your home modern today.