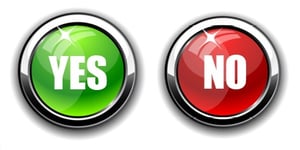 One of the main reasons people choose to build a custom home in Connecticut is that it allows them to make their own decisions about the style and features in their home. The other side of that coin is that homeowners who decide to build a custom home are faced with more decisions than those who purchase standard (tract) homes. On top of that, some of the decisions that they face are a bit more complex than simply choosing "yes" or "no."
With a standard home, what you see in the plans or in a model is pretty much what you get. Most everything is predetermined once you decide which model you want. When you're building a custom home you have a lot more to consider. On the one hand, that's great because you get to choose the things that best fit your lifestyle and sense of style. But the number of choices can be overwhelming.
The choices go far beyond what color carpet goes in the bedrooms, or what style kitchen cabinets you're going to have installed. You may even want to modify the size of a specific room, or move the location of the laundry room, or make some changes to window style or location.
As a matter of fact, you have a lot more choices (and decisions) upfront—before you even decide on the plan you want. The good news is that with a good custom builder, you should also get some help with those tricky decisions.
One of the ways that we tackle the tricky decision dilemma at Sunwood is to offer some free (but valuable) guidance in a brief, easy, no-obligation phone consultation with one of our building experts. In an easy-going 10-minute conversation we'll review some design trend ideas, talk with you about what others in your situation have done, provide a budget range that helps you see if the kind of home you're thinking about is feasible, and then we'll answer questions and concerns you may have.
When we say it's a "no-obligation" call, we mean it. At the end of our conversation we'll suggest the best way for you to accomplish your homebuilding goals—even if we're not the best fit for you. We'd love to help you take the "tricky" out of the equation.