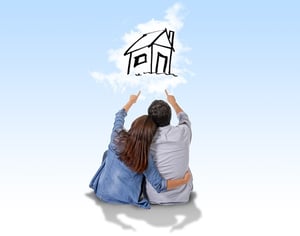 One of the great things about building a custom home in the Wallingford area is being able to have certain details in your home just the way you want them. Communicating exactly what you want to your builder, however, can sometimes be a bit of a challenge.
Looking at floor plans—such as for our Dayton Classic in Bridgewater Estates—may give you a good general idea of how a home is laid out and how the rooms relate to one another, but they don't help much when you're trying to convey the way you want the finished product to look.
That's when a picture really is worth a thousand words! If you're perusing houzz.com or bhg.com and see a picture that captures exactly what you have in mind, take that image straight to your builder. Or look at your builder's site for images of homes he's already built (like the photos of our Bridgewater homes in Northford, CT). That way you don't have to risk miscommunication. You can point to something your builder can see—and you can ask him about making modifications to it.
I should offer one word of warning, however, when it comes to using photos to communicate what you want: the Internet is full of stunningly beautiful pictures of fabulous homes, but it's important to make sure you understand the context of those images. If you happen to see something you like in a $2 million home, your builder may not be able to recreate the look in your $400,000 or $500,000 home.
Using specific images can be very helpful in letting your builder know what you're after. You can use photos as a springboard can give your builder the opportunity to present alternative ideas that fit your home and your budget. So keep your camera ready when you're visiting friends or if you see something you like at an open house. And don't be afraid to capture images on websites you visit. Use those images to convey what you want, and then work with your builder to find a solution that works for your home.