What Does an "Exclusive" Neighborhood mean to you? Check Out The Homes at Royal Oaks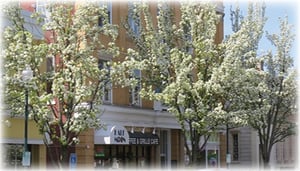 We've all head "exclusive" offers on TV, radio, and on the Internet. In most cases, there's nothing particularly exclusive about the offer. It's just a word marketers use to hook potential clients.
When you're looking to build a new home in Central Connecticut, however, exclusive takes on a different meaning. This is your home were talking about, and you want it to fit you like a glove. Exclusive should mean a little something more.
That's the concept behind Royal Oaks, a new neighborhood on Wallingford's picturesque west side. Part of what makes it exclusive is that only 16 homeowners will be able to enjoy the open spaces and conservation areas in the area—or stroll the sidewalks along the cul-de-sac roadway. This isn't an offer for the masses. Few people will be able to take advantage of this great new community. That's pretty special.
The floor plans for the homes in this new neighborhood are pretty special, too. You can choose from five spacious, age-friendly house designs—including one that features a convenient first floor master suite, or four others that offer the traditional "all bedrooms on the second level" style.
These beautiful new homes also come with covered front entries, open-concept interiors that have 9-foot ceilings on the first floor that make the roomy interiors feel even more spacious, and hardwood and ceramic flooring.
The natural beauty of the neighborhood is something else that sets it aside, and the community is designed to take advantage of that natural wonder. Want more exclusivity? You don't even have to leave the area unless you really want to. Even though New Haven, Hartford and Middletown are less than 30 minutes away, Wallingford's eclectic mix of restaurants, cafes and sports bars in a quaint downtown area lined with wonderful shops may make you wonder why you'd ever want to venture out.
And if you're concerned that "exclusive" means, "out-of-this world-expensive," you'll be pleased when you see how affordable homes in this unique community actually are.
So forget about those "exclusive" offers that are geared to bring in as many people as possible. There are only 16 sites available in Royal Oaks. We're hoping you can be one of the lucky few who take advantage of a great opportunity.