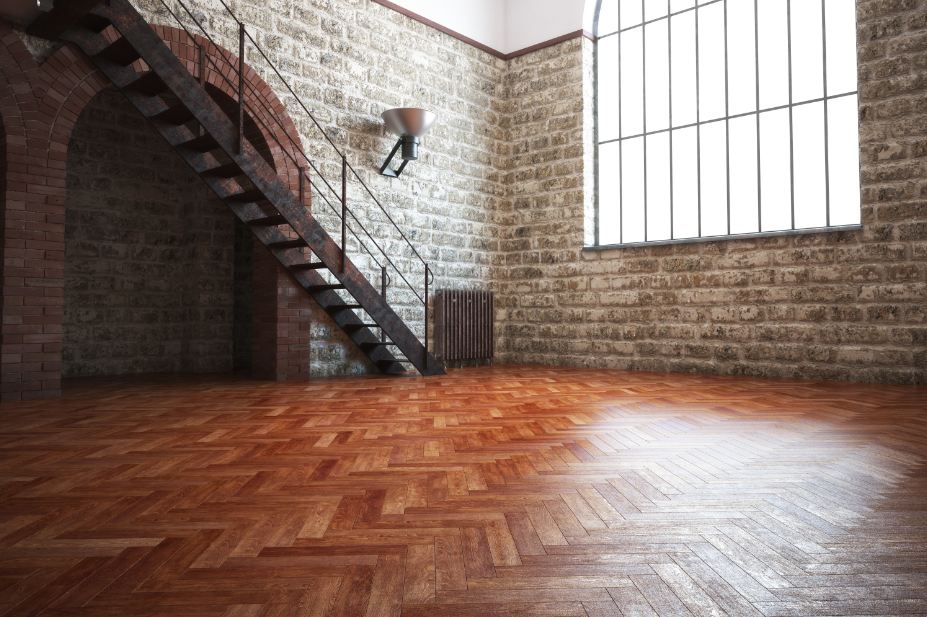 When you hire a contractor to do your hardwood flooring, you need to make sure the job is done right. There are a few things in particular that we've noticed about contractor jobs that don't pan out so great. In this post we'll go over a few of them, and how they affect the quality of the finished work. As usual, it pays to hire the best contractor in Middletown when doing major work to your house. The little details make a big difference in the longevity and look of your finished home.
Painting the trim. If a contractor tells you that he can paint the trim, look elsewhere! A painter is the best person for this job.
Cutting through the carpeting. If you're removing carpeting to have hardwood flooring installed—or the hardwood flooring is underneath the carpeting—your contractor should lift the carpeting and cut above. If you notice that he is cutting the carpet right through while it's flat, tell him to stop and call a real professional. That "technique" will leave cut marks all over your beautiful floors, because they are difficult to sand down and may create spots of floor that need to be replaced because of damage.
Sanding the floor. When a good contractor sands the floor, he first uses a drummer or belt sander. However, the corners must be done with another tool called an edger. If a contractor doesn't use this tool, the flooring will show marks where the big sanding tool was unable to reach. Your floor will look sloppy and marked, as soon as it is installed. The best contractors in Middletown know all of the steps to sanding a proper hardwood floor.
Not explaining the difference between engineered and solid hardwood floors. There are two types of hardwood sold in the marketplace: Engineered hardwood and solid hardwood. The difference is slight but crucial: Solid hardwood is higher quality but needs special attention when creating a stain. If it's not done correctly, a stain on solid hardwood will result in a blotchy, uneven and unprofessional finish. Ask your contractor about the differences and if he falters, you know you need to make a few more calls before hiring.
Flooring is a big deal – it's often said that it's the first thing that a person notices when they walk into a home. If you're having your flooring redone, it's critical to get it done by a qualified professional who will do the job right.
For more posts on flooring, see this blog or this blog. And remember – we're here to answer any questions you have about flooring or any other remodeling projects you're dreaming about.